Medium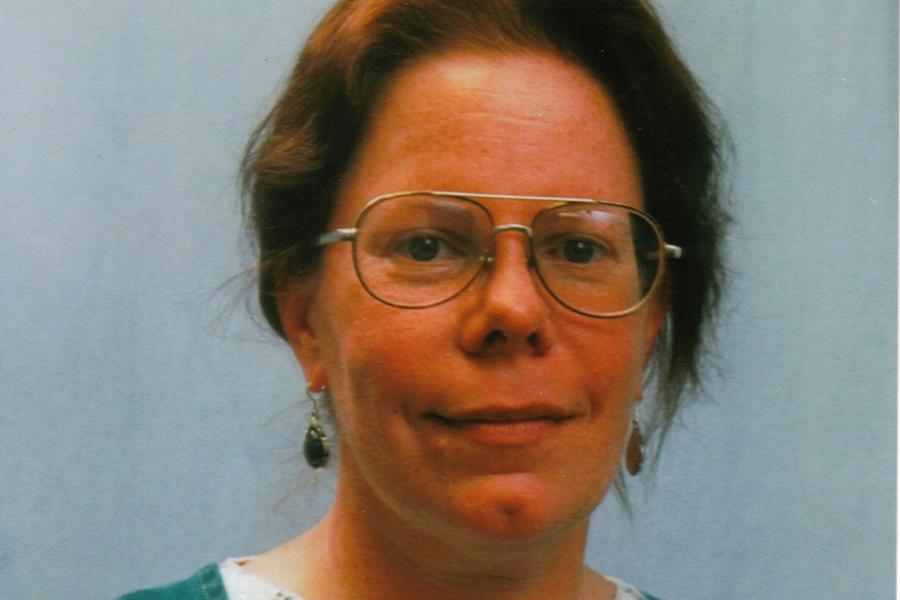 Medium
General Artist Information
Name: B. J. Buckley
Artist Discipline: Literature
Grade Level Preference: pre-K - 12, Adult
Address: Power, MT
Geographic Availability: anywhere in North Dakota
Fee per-day: $200 - $240 per day, negotiable
Email: wild4verses@yahoo.com
Phone Number: 406-402-6359
Biography
B.J. Buckley is a Montana poet and writer with over 35 years of experience in Arts-in-Schools/Communities programs throughout the Dakotas and the west, including work with Native American students, ESL and special needs students, and senior citizens. She is currently SDAC Writer-in-Residence for Sanford Cancer Center, Sioux Falls, SD. BJ's poetry has won numerous national awards and is widely published in print and on-line journals; her most recent book is CORVIDAE, Lummox Press 2014.
Teaching Philosophy
B.J. believes that all children are natural poets, writers, and artists, and that her job is to facilitate their innate abilities. She encourages children to explore the world around them and the world within them, and to use what they discover as material for their poems and stories. Buckley incorporates other art forms such as bookmaking, origami, illustration, and oral performance into her residencies. She makes an effort to introduce her students to the best work of writers in their region and across other cultures, and then students use these poems as models and inspiration for their own group and individual work.
B.J. welcomes and encourages teachers to be active partners and collaborators in all residency activities.
Sample Residency Information
Residency Title: Reading the Image, Writing the Poem
Grade Level: For students Grades 5 – 7
Number of Sessions: Five, 50-minute Sessions
Description
Works of art and other visual images have a unique language and organization which can be more easily explored and understood when translated into narrative poems and/or stories.
In this residency, students create narratives –poems and/or short-short stories – as a way to explore and demonstrate their understanding of the "narrative" of a painting, drawing, photograph, or other image, using literary tools such as similes, metaphors, hyperbole, personification, and multi-sensory details, as well as visual arts concepts such as color, shape, perspective, symbols, and realistic or abstract representation.
B.J. Buckley, poet/writer and educator, in collaboration with the classroom teacher, draws on students' visual and verbal intelligence for learning in both literature and art.
Short Lesson Plan
In collaboration with the classroom teacher and prior to the first class session, a number of visual images in several media are selected for the students to explore.
On Day 1, as a group, students, teacher, and teaching artist explore several of the images, using the following open-ended question protocol (all responses are recorded on a large poster):

"What do you think is going on in this (painting, drawing, photograph, advertising image)?"
"What do you see or notice that makes you think that?"
Students will find that they can look at the same image, and have differing thoughts and ideas about what is going on, all based on what they see or notice; not all of them see in the same way, and each will notice some things that others do not. Working as a group allows us to use our fellow learners as resources and collaborators in gaining understanding. Students learn to link their observations and ideas to an aspect of the artwork as a way of supporting what they think.
On Day 2, using the responses and ideas from Day 1, as a group we will generate a "bare-bones" narrative for one of the images. Students will be introduced to a number of creative writing tools and terms – similes, metaphors, personification, etc. – and will practice using them by generating examples both out loud as a group and individually on paper. As a group, we will return to the image, the recorded responses to it, and the "bare-bones" narrative. Working through the latter step by step, and continuing to look at the image, we'll explore ways to use the literary tools to make the words of the narrative as vivid as the work of art we explored, creating a poem or short-short story.
On Day 3, each student will select an image to work with. On paper, each will go through the questioning process modeled on Day 1, and record their thoughts and ideas, based on what they observe in the artwork. We will pause frequently for students to share their process with each other.
On Day 4, students will complete their observation process and generate "bare-bones" narratives for the works they chose. We will take time to share as many of these as possible.
On Day 5, students will use their literary tools to write poems or short-short stories from their "bare- bones" narratives. When finished, each will choose their best verbal images to share
POSSIBLE ADJUNCT/CONTINUING POSSIBLE ACTIVITIES: Students will begin the next week of classes by sharing their entire poems and stories with each other and by reading them to another class.
Students will repeat the activity, using artworks generated by art students in their school, and then read/share the poems/stories about those works with the students who created them. Art students at the school will receive the poems written by the Literature Class in response to the first artwork presented, and use them as a guide to create a work of visual art, to be shared with the student writers.