Medium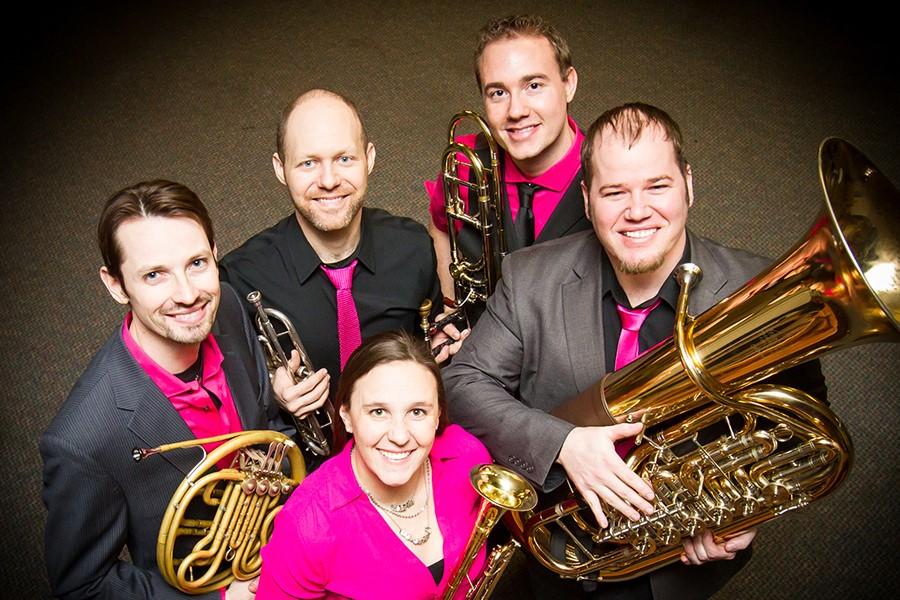 Medium
General Artist Information
Name: The Copper Street Brass Quintet
Artist Discipline: Music
Grade Level Preference: Kindergarten through College
Address: Minneapolis, MN
Geographic Availability: Statewide
Fee per-day: Negotiable
Email: staff@csbq.org
Phone Number: 612-72-3667
Website: www.csbq.org
Biography
The Copper Street Brass Quintet (CSBQ) is the only full-time brass chamber ensemble in Minnesota, and one of only a handful in the country. We have set ourselves apart with a mix of exclusive music created by us, cutting edge program concepts like "That 70's Show" and "Hands on Brass" and use of genre-crossing sounds like guitar, synthesizers and drums, all packaged in family-friendly, fun, one-of-a-kind concerts. We have found a demonstrated need and strong enthusiasm for our concert and educational programs across the Upper Midwest. During a typical season The CSBQ performs over 40 concerts for more than 7,000 audience members, and presents around 100 educational classroom lyceums and masterclasses to share our passion for music with students from kindergarten through college.
Teaching Philosophy
Our passion is to share our own unique brand of music with young musicians. We demonstrate that music doesn't stop at what happens in band class or what the tunes are in your choir folder, but as musicians everything that we love to listen to is available for us to sing or play. We perform exclusively our own repertoire from Mozart to Adele to Daft Punk, inspiring your students with our virtuosic sounds and lively conversation about what we do and why participating in music is so darn awesome!
Sample Residency Information
Residency Title: Community Residency with The Copper Street Brass Quintet
Grade Level: Kindergarten through College
Number of Sessions: 3 - 10 (45-minutes in length)
Description
The Copper Street Brass Quintet, (CSBQ) is the Midwest's most active performing and teaching ensemble. Based in Minneapolis, the quintet has a reputation for engaging, high quality educational programs and community concerts. A residency with The CSBQ in your community is built from the ground up based on your student's needs, your available time, and your budget. Educational activities range from elementary lyceums to high school band classroom performances to collegiate entrepreneurship panel discussions. For more information and build your residency, visit our website or contact us at anytime!