Medium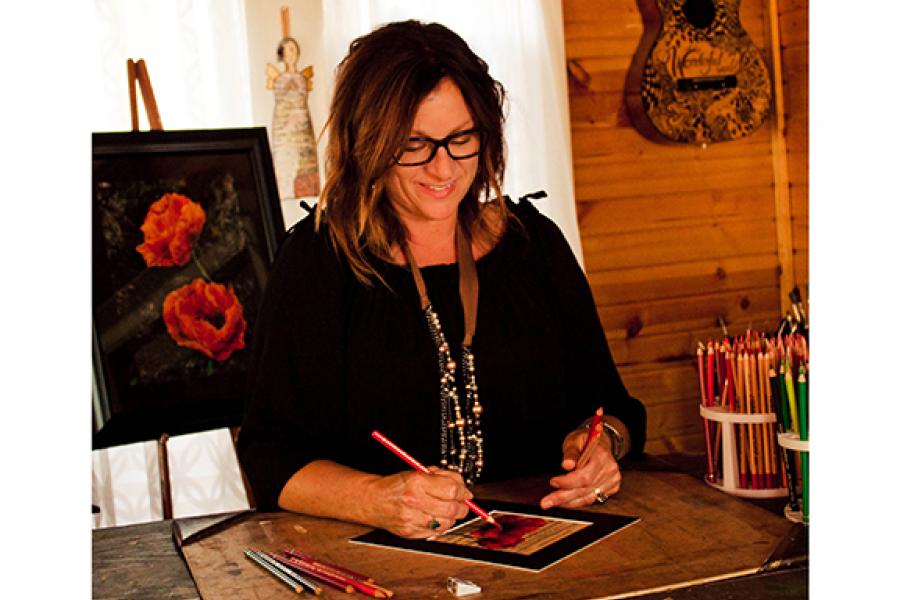 Medium
General Artist Information
Name: Jane Kalmbach, Dakota Blessing
Artist Discipline: Visual Arts
Grade Level Preference: K-8
Geographic Availability: throughout ND
Fee per-day: $275-$300 per day (negotiable)
Email: dakotablessings@gmail.com
Phone Number: 701-385-4528
Web site: dakotablessings.com
Biography
Jane Kalmbach has provided arts instruction for students and teachers in North Dakota for over 10 years. She is also the US Fish & Wildlife Jr. Duck Stamp art instructor and a certified Zentangle instructor. In addition to her skills in visual arts, Jane teaches private art to students in grades 2-12 and is co-founder of the Kenmare Summer Arts Institute. Jane's residencies revolve around various themes and processes, or can be customized to meet your school's needs
Teaching Philosophy
I believe all children should have the opportunity to explore the arts and develop their creativity. During our time together, my goal is allow students time to experiment with various art media and methods in a supportive atmosphere. When students leave my class, I want them to have a better understanding of the art process, feel successful about their work, and confident in their abilities to continue to create and share their talents.
Sample Residency 1 Information
Residency Title: Adventures with Books
Grade Level: K – 6
Number of Sessions: 5
Description
Storybooks come to life with this interactive residency that combines music, movement and art. Students will love to read books as they sing, dance, and create visual art work that captures the story.
Enjoy a new experience in storytelling while meeting ND Common Core standards in language arts and music, and National Core Art Standards in visual arts.
Sample Residency 2 Information
Residency Title: Reclaimed Art
Grade Level: 2-12
Number of Sessions: 5
Description
Inspired by the "other" three R's- Recycle, Re-use, and Re-purpose, this cutting edge residency takes STEM to STEAM! Using a variety of found objects, Jane Kalmbach, NDCA Teaching Artist and Kenmare Summer Arts Institute and US Fish & Wildlife Service Jr. Duck Stamp Program instructor, helps students explore science and environmental issues through the design process.
This residency appeals to all youth, meets both ND Common Core Science standards (Engineering Design) and National Core Art Standards in Visual Arts, and encourages environmental stewardship and conservation. Students will never look at garbage the same way again!
Professional Development
Defining Arts Integration, Reading Portraits as Biographies, Reading Art Across the Curriculum: Observe-Infer-Inquire, Documenting the Power of Learning Through the Arts - Presented by Melanie Layne, course leader and program consultant for the Kennedy Center's Changing Education Through the Arts (CETA) program, Washington, DC. July, 2013
Certified Zentangle Instructor, CZT Seminar, Providence, RI. June, 2014
Mapping the Journey, Planning Effective Residencies for Students, presented by Melanie Layne, course leader and program consultant for the Kennedy Center's Changing Education Through the Arts (CETA) program, Washington, DC. August, 2014