Upcoming Events
Tuesday, May 10, 2022 at 05:00 pm - Saturday, August 20, 2022 at 06:00 pm
Categories:
NDCA Events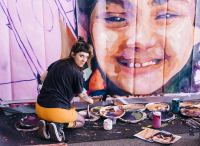 Interested in creating large outdoor MURALS for, and with, the community? NDCA is putting on a FREE 2-part WEBINAR series with Greta McLain, a Minnesota muralist.
---
Monday, August 1, 2022 - Friday, August 5, 2022
Categories:
NDCA Events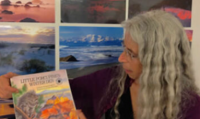 Picturing Writing: Fostering Literacy Through Art® is an innovative approach to teaching writing and fostering literacy designed to meet the needs of a wide range of learners. Developed by Beth Olshansky, this evidence-based model uses quality picture books and simple, captivating art techniques to teach the art of writing. This August, Central Regional Education Association (CREA) and NDCA are teaming up to provide ND teachers with TWO Virtual Picturing Writing workshops.
---