Medium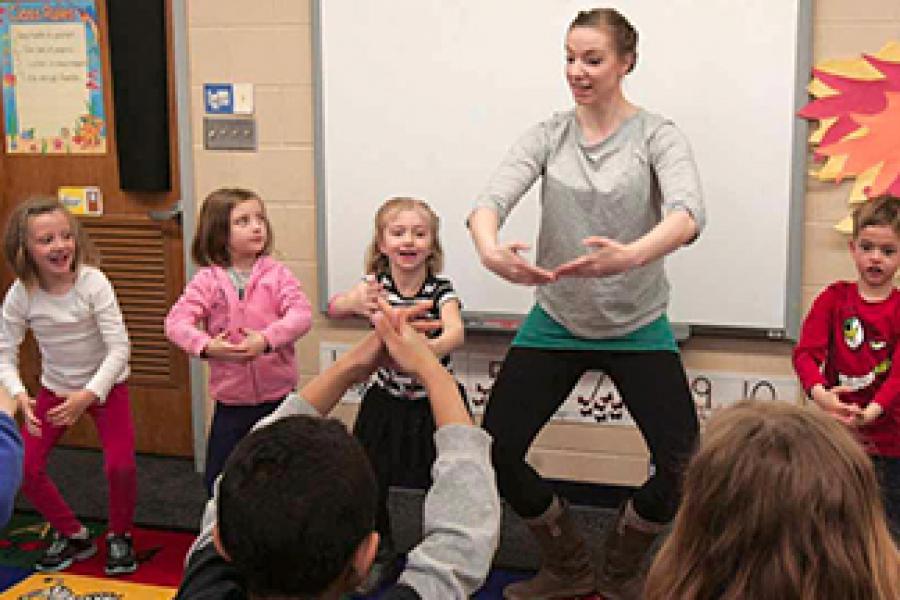 Medium
General Artist Information
Name: Northern Plains Dance
Artist Discipline: Dance
Grade Level Preference: K- 5
Address: Bismarck, ND
Geographic Availability: We are willing to travel statewide
Fee per-day: $150-$350 per day (fee structure may vary depending on time and location)
Email: hardy@northernplainsdance.org
Phone Number: (701) 530-0986
Web site: https://northernplainsdance.org/
Biography/About Us
Turn your lessons into movement, your classroom into a stage, and your students into active and creative thinkers. NPD in the Classroom is a school residency program that creates movement-based lessons for academic subjects, develops exciting and powerful learning opportunities, and allows students to engage in a kinesthetic approach through hands-on and active participation. Adding movement to education engages diverse types of learners and allows your students to experience academics from a different perspective. Our dance instructors have years of teaching experience and hold Bachelor's degrees in dance. Working with you and your lesson plan to create a movement experience filled with age-appropriate dances, our instructors will customize the residency to fit your needs. Afterwards, we will provide resources to assist you with future application of skills and specific tools needed to turn lessons into active learning opportunities.
Teaching Philosophy
The combination of education and dance provides students with the opportunity to learn creatively and encourages a healthy lifestyle. By creating a safe environment for kinesthetic learning, Northern Plains Dance allows students to explore new ways of learning, developing confidence, creativity and self-discipline. Incorporating movement into traditional classroom settings promotes cognitive development and academic achievement. It is our goal for students to become critical thinkers and problem solvers, applying the skills they learn in dance based classes to their everyday lives.
Sample Residency Information
Shaping Dance: A Geometry Integrated Dance Residency
For Grades K-1
Four 45-Minute Sessions
Explore the physical world as learning takes shape. Creatively examine geometric ideas and orientation using your body to create triangles, circles and squares. Concepts of teamwork and choreography are used to create more complex three dimensional shapes as spatial relationships come into play. Led by Katherine Adams, Northern Plains Dance instructor and choreographer, this residency brings geometry to life.
Moving Illustrations: A Reading Integrated Dance Residency
For Grades 1-2
Five 50- Minute Sessions
Stories leap off the page as we use choreographic concepts to enhance students' understanding of both the central message and key details of reading material. Retention skills are developed and broadened through the physical embodiment of literature. In this residency, students will create movement phrases as a way to illustrate and deepen understanding of story themes. This residency is led by Katherine Adams, instructor and choreographer at Northern Plains Dance.
A Body in Motion: A Science Integrated Dance Residency
       For Grades 2- 3
       Five 50-minute Sessions
Focusing on the similarity between two disciplines, exploring the relationship between science and dance deepens students' understanding of force and motion. Observe and analyze patterns as they come to life through choreography. Teamwork is used to demonstrate force and motion in this interactive lesson. Northern Plains Dance's Education Coordinator, Katherine Adams, leads this kinesthetic approach to science.
Video example of NPD's residency: http://youtu.be/rCQtylBq-As.
Professional Development
Defining Arts Integration, Reading Portraits as Biographies, Reading Art Across the Curriculum: Observe-Infer-Inquire, Documenting the Power of Learning Through the Arts - Presented by Melanie Layne, course leader and program consultant for the Kennedy Center's Changing Education Through the Arts (CETA) program, Washington, DC.  July, 2013.