Medium
NDCA's Art for Life Program seeks to improve the emotional and physical health and wellness of elders in care facilities, as well as those living independently, through intensive art and artist interaction.
Numerous studies indicate the remarkable and positive impact of arts on health and wellness, and the NDCA was one of the first state arts agencies to explore and develop an arts/health nexus in a sustained and systematic way, specifically with regard to people in elder care facilities.
The Art for Life Program grew out of a small NDCA Folk and Traditional Arts Apprenticeship Grant in 1999 and a subsequent NEA-funded pilot project with an elder care facility in 2001-03. Since, it has grown statewide and has become recognized nationwide.
The program develops community resources and capacity in creative aging and health. Towards this goal, long-term partnerships between local arts agencies, elder care and service facilities, schools, and artists are fostered. Both folk and non-folk arts and artists are important to its success as is tapping into social, familial, ethnic, and traditions-based networks.
Sundogs and Sunflowers: An Art for Life Program Guide for Creative Aging, Health, and Wellness Toolkit
Medium
h3
Sundogs and Sunflowers: An Art for Life Program Guide for Creative Aging, Health, and Wellness Toolkit
About the Toolkit
NDCA, with the generous support of the Bush Foundation, developed an arts and creative aging toolkit based on the Art for Life Program. Informed by years of practical experience and contextualized with medical studies and folk culture, this resource consists of dozens of online articles and activity plans developed by folk and traditional artists, fine artists, folklorists, physicians, nurses, speech therapists, psychologists, and academics.
It is intended to inform and direct communities to utilize both folk and fine arts to positively address the health and wellness of elders, whether through home-care systems, elder care facilities, or senior citizens' centers. The activities can be modified to align with the cultural, artistic, and other resources unique to every community.
By making a conscious effort and thinking creatively, we can use arts, traditions, and the people who are masters of them within our own communities to navigate perplexing, modern-day issues in effective ways. Our greatest resources often can be found in our very own backyards. We encourage communities to replicate this model to the benefit of elders everywhere.
Testimonials
"I do not think that I have ever read a better documentation of the evolution, research, and rationale for practice in the area of creative aging, health, and wellness. It is a must have for anyone interested in providing excellent care and service for elders. Its thoughtful approach addresses the background, need, and purpose of this important work — bringing joy and comfort coupled with potential through creative expression that ties back to our deepest roots in folklife traditions. The guide lets the sun shine into some of life's darkest times."
~ Gay Hanna, Ph.D., MFA, Executive Director Emerita, National Center for Creative Aging, Washington, D.C.
"This book and its associated materials comprise a highly practical and inspiring resource for anyone engaged in programming with older adults. It provides compelling arguments, theoretical underpinnings, and evidence supporting the power of art to advance wellbeing and healing. Detailed lesson plans that promote cross-disciplinary collaborations, powerful testimonies, and use of a wide variety of art genres that intertwine folk and fine cultural expressions as well as traditional and western medical perspectives all represent a major contribution to multiple fields. We see this volume becoming a standard text for educators, artists/educators, therapists, other health care providers, and policymakers."
~ Marsha MacDowell, Ph.D., Curator and Professor of Art, Michigan State University Museum, and Clare Luz, Ph.D., College of Human Medicine, Michigan State University; co-authors Quilts and Health
"Drawing from nearly two decades of work with seniors, this guide distills the research that underpins the North Dakota Council on the Arts' successful arts and aging program, and shares the methods and materials needed to implement their approach. Recognizing the significant role cultural knowledge and traditions play in the aging process, this text has the potential to transform how we care for older generations."
~ Jon Kay, Director of Traditional Arts Indiana, Mathers Museum of World Cultures; author Folk Art & Aging
Medium
The Tiny Press Kit
NDCA secured funding from a national grant program to advance creative aging programs for older adults in North Dakota. Learn more about The Tiny Press Kit here.
Contact
For more information on the Art for Life Program, contact Troyd Geist at (701) 328-7590 or tgeist@nd.gov.
Acknowledgements
The Tiny Press Kit Project is made possible by a grant provided by the National Assembly of State Arts Agencies in partnership with E.A. Michelson Philanthropy to the North Dakota Council on the Arts. The project is also supported by the NDSU School of Design, Architecture, and Art.
Art for Life Program Collaborations in Response to Covid-19
Medium
h3
Art for Life Program Collaborations in Response to Covid-19
Musical Collaboration with Chuck Suchy
The Art for Life Program seeks to improve the emotional and physical health of elders, many of whom are in elder care facilities, through intensive art and artist interaction. The winter of 2020 saw the advent of COVID-19 and subsequent measures to curtail its impact. Among the worst affected were our elders quarantined in care facilities.
To help combat the stress, loneliness, and other negative health factors associated with this time, art activities were redesigned to align with physical distancing and other safety factors while still generating meaningful, impactful interaction. One such effort was beautifully done by Chuck Suchy, a talented and highly respected folk singer, musician, and songwriter from rural Mandan, ND.
Partnering with;
Bismarck Art & Galleries Association and Burleigh County Senior Adults Program in Bismarck, ND,
Enderlin Municipal Fine Arts Association and Maryhill Manor in Enderlin, ND, and,
Jamestown Fine Arts Association and Ave Maria Village/Heritage Centre in Jamestown, ND,
Chuck called elders on the phone and visited with them about their lives, thoughts, and experiences. Using words of inspiration generated from those conversations, four songs were written, performed, and recorded to be shared with those elders, their families, and others with those organizations and in those communities.
As a collection and collaborative effort with the elders, these four songs reveal strength, humor, and wisdom during these difficult times. They touch upon the essence of North Dakota folklife while How Will I Know Your Heart also, in beautifully poignant lyrics, expresses the feelings of many associated with required physical distancing during COVID-19; feelings that transcend the pandemic to the essence of what is most important in life – connectedness and love.
If you would like Chuck to perform these and others songs, or have him do a similar project, email him at: chucksuchy@msn.com.
Thank you, Chuck, the elders, and organizations involved!
Chuck also talked about this collaboration and his conversations with elders in care facilities which inspired him to write "How will I know your heart" that he performed at NDCA's Statewide Arts Convening, a part of the Main Street Summit in October 2020. Watch the inspiring video here: https://www.youtube.com/watch?v=cMKXRcdfrNU.
Art for Life Program Images
Medium
h3
Art for Life Program Images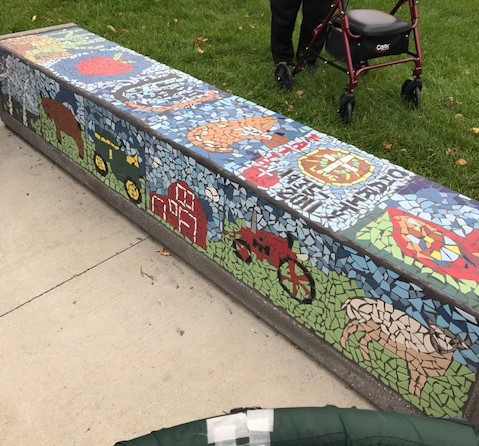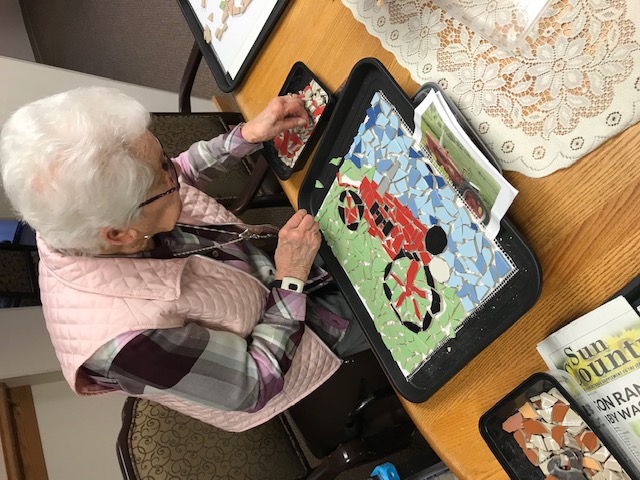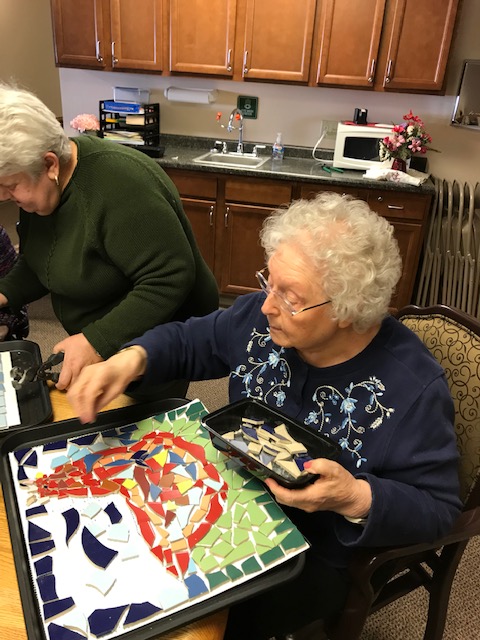 Mosaic tile legacy bench (Heritage Centre/The Arts Center, Jamestown, ND) created by elders 2019-2020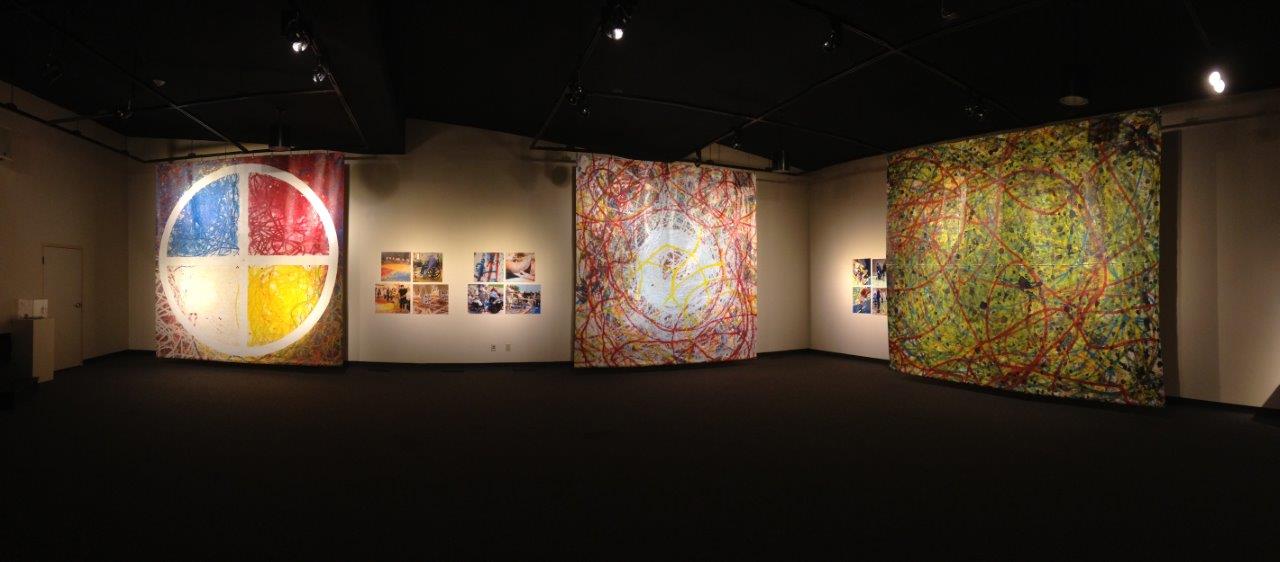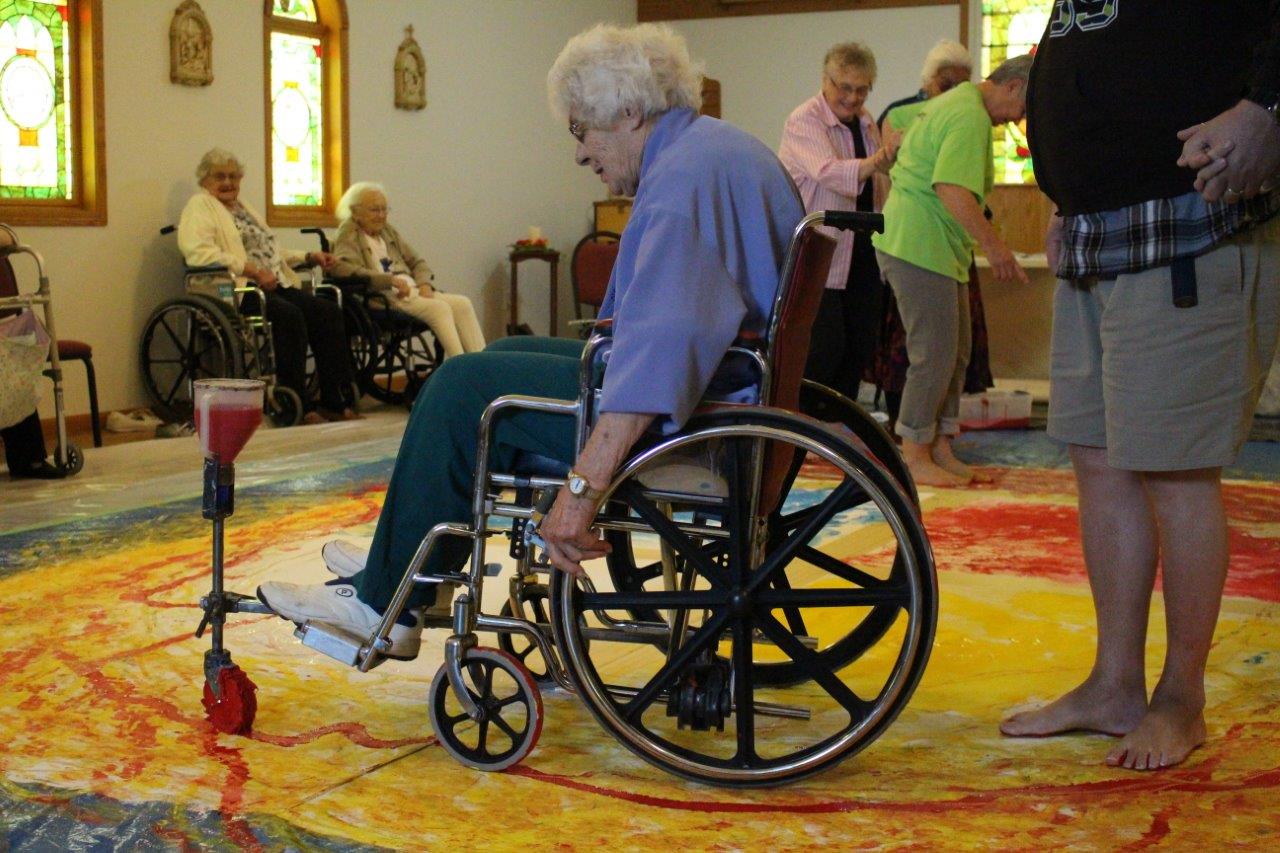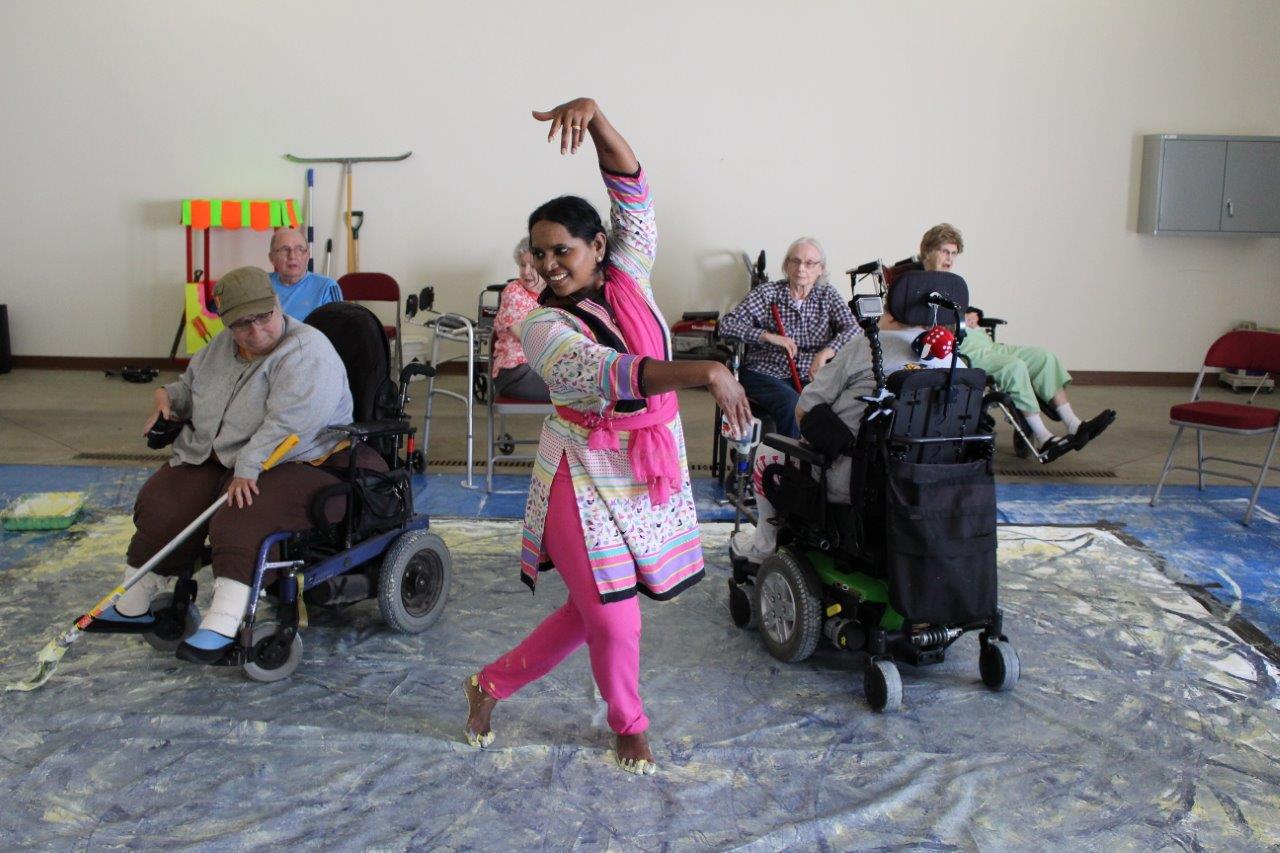 12' x 15' contemporary paintings created with feet, walkers, canes, and wheelchairs through traditional dance.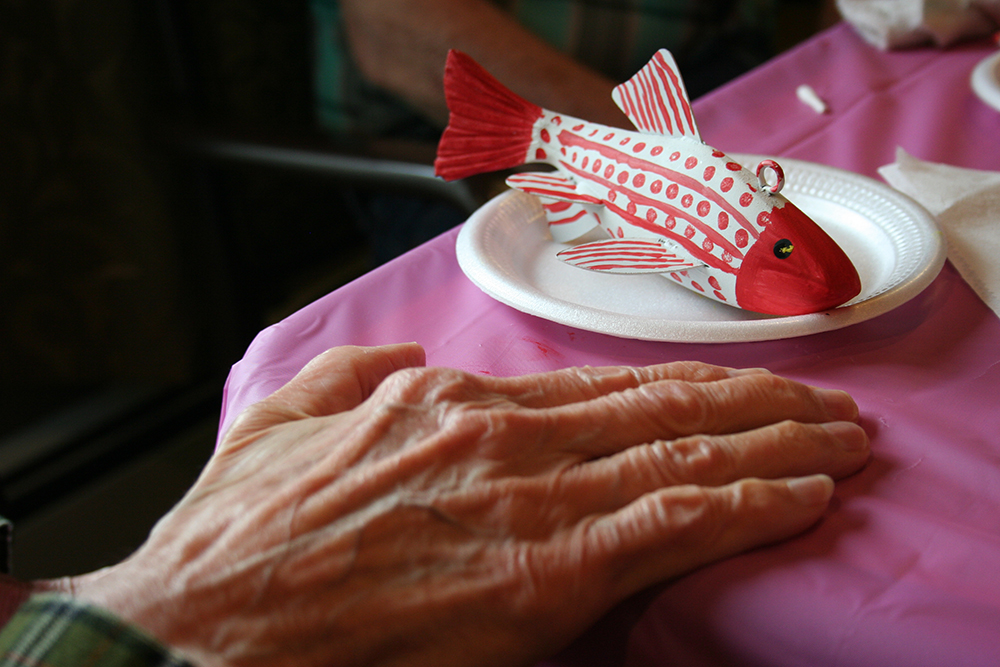 Decoy created by elder during Art for Life session with the Whittiers.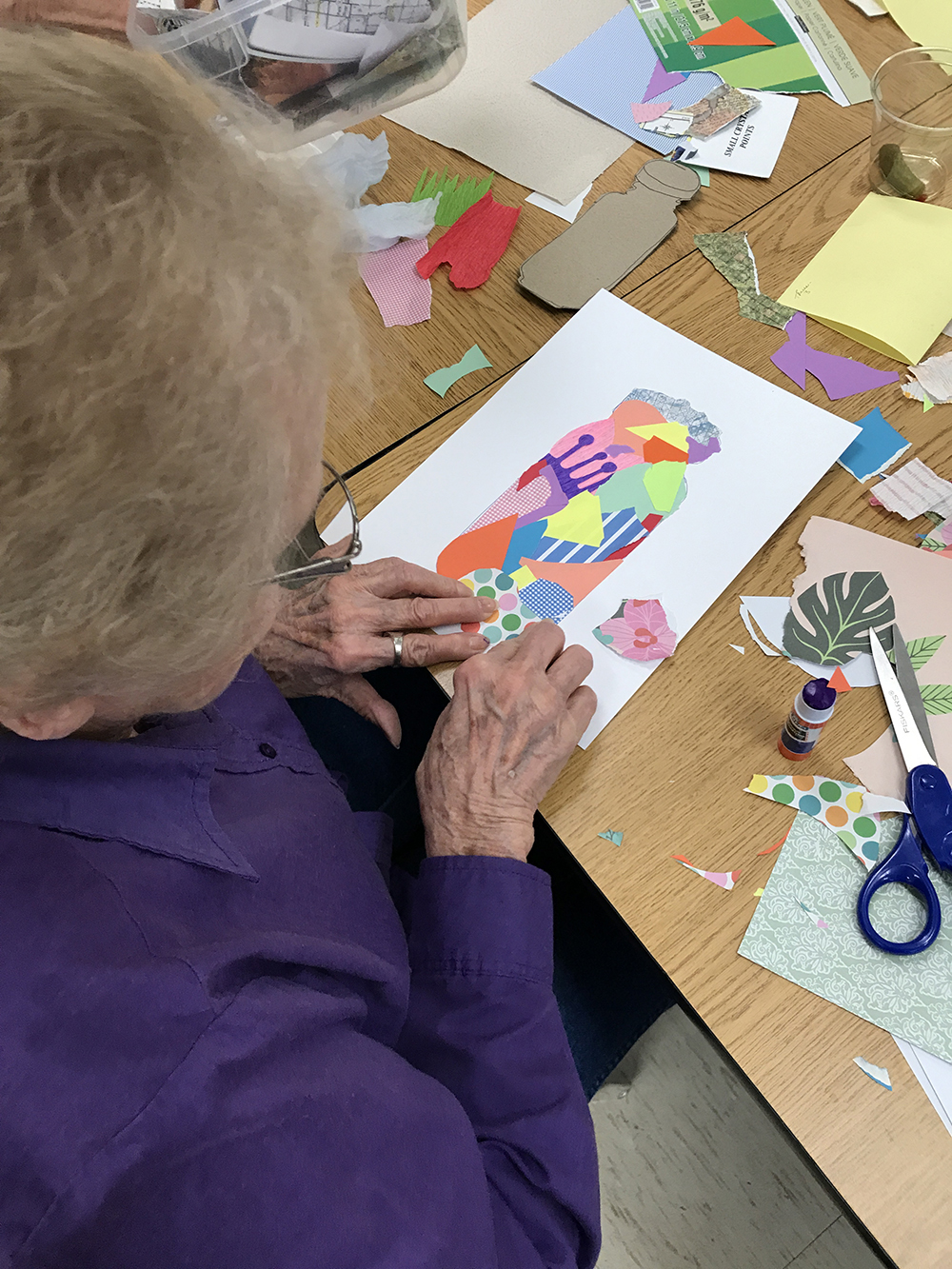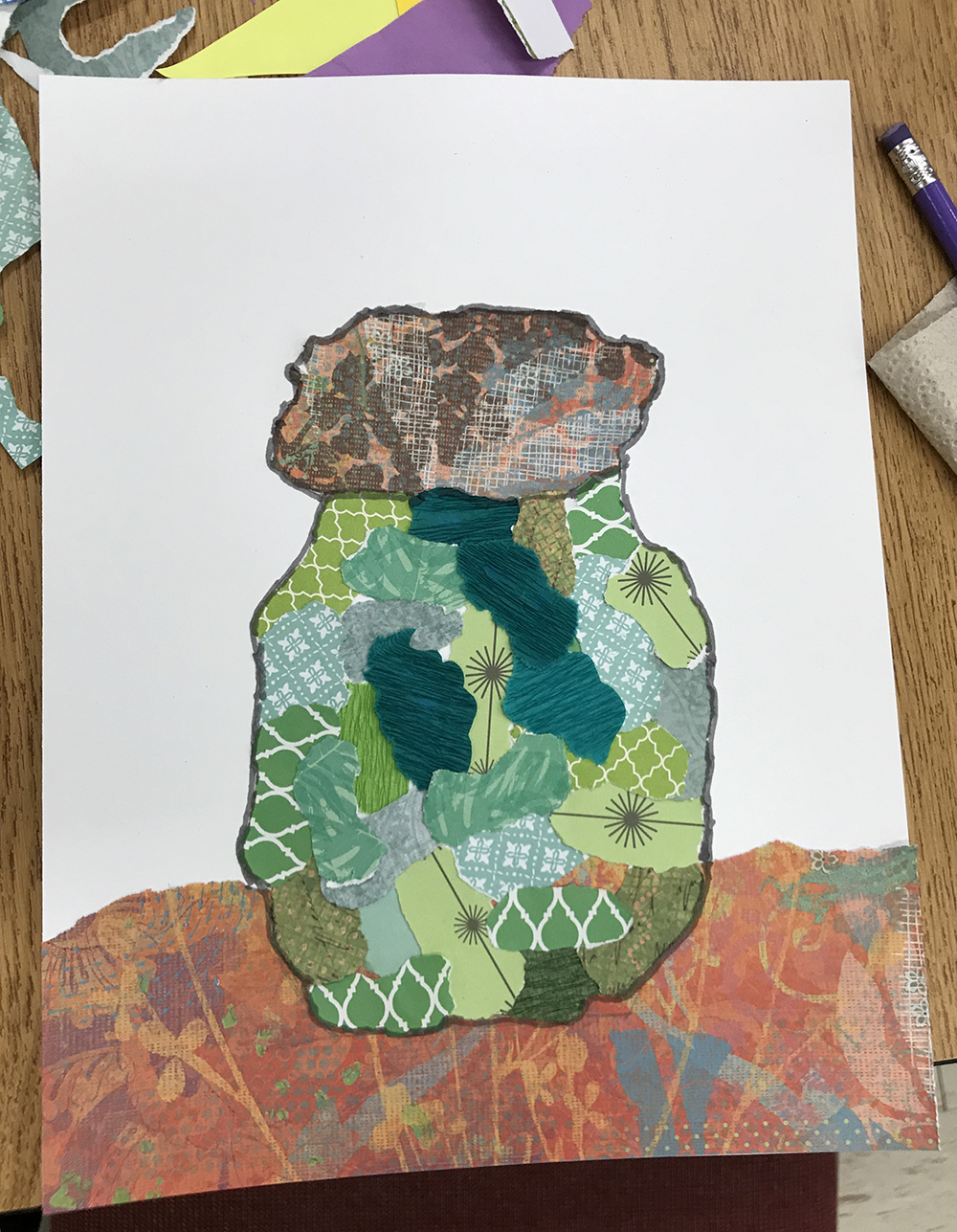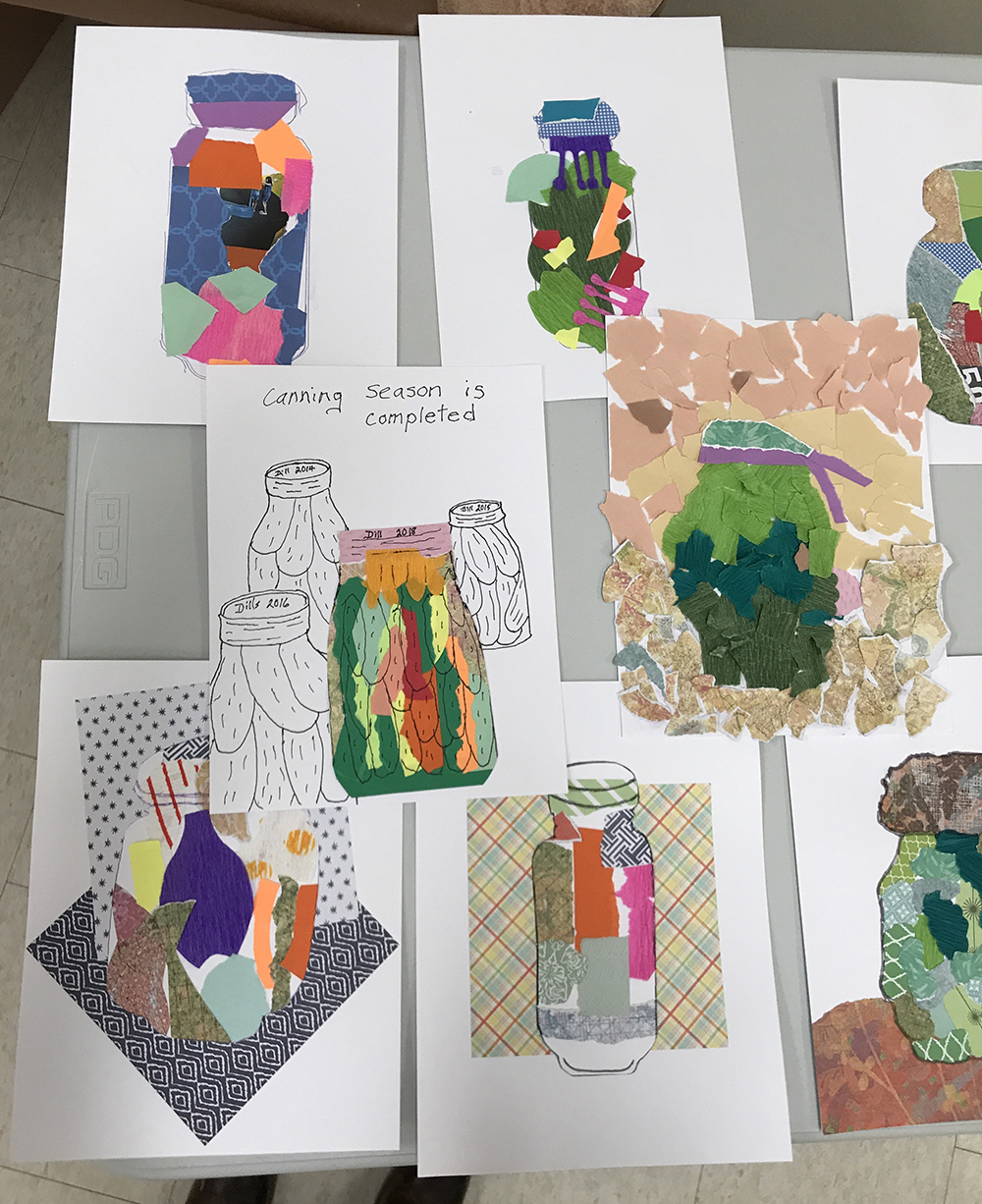 Nicole Gagner guided elders in collages representing gardening and canning traditions; Good Shepherds Home Watford City, ND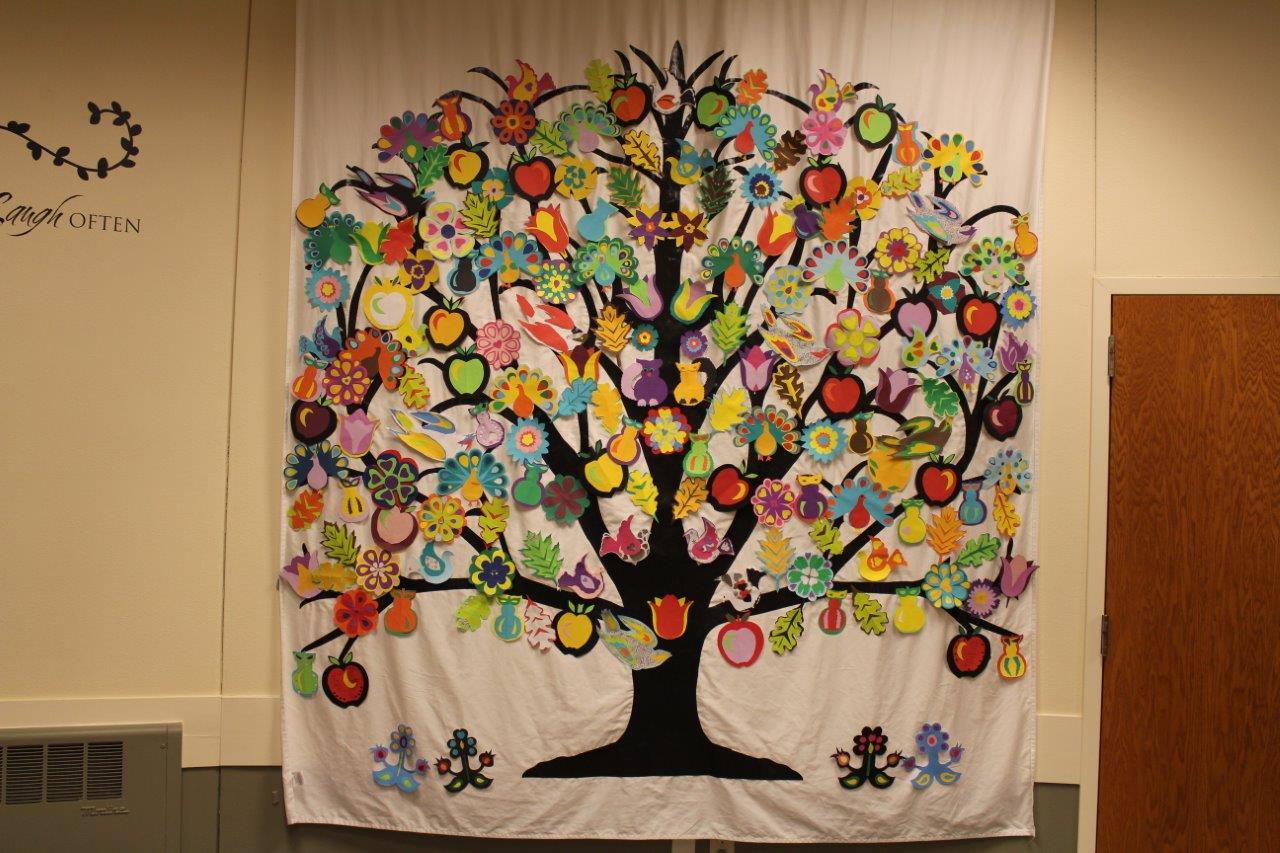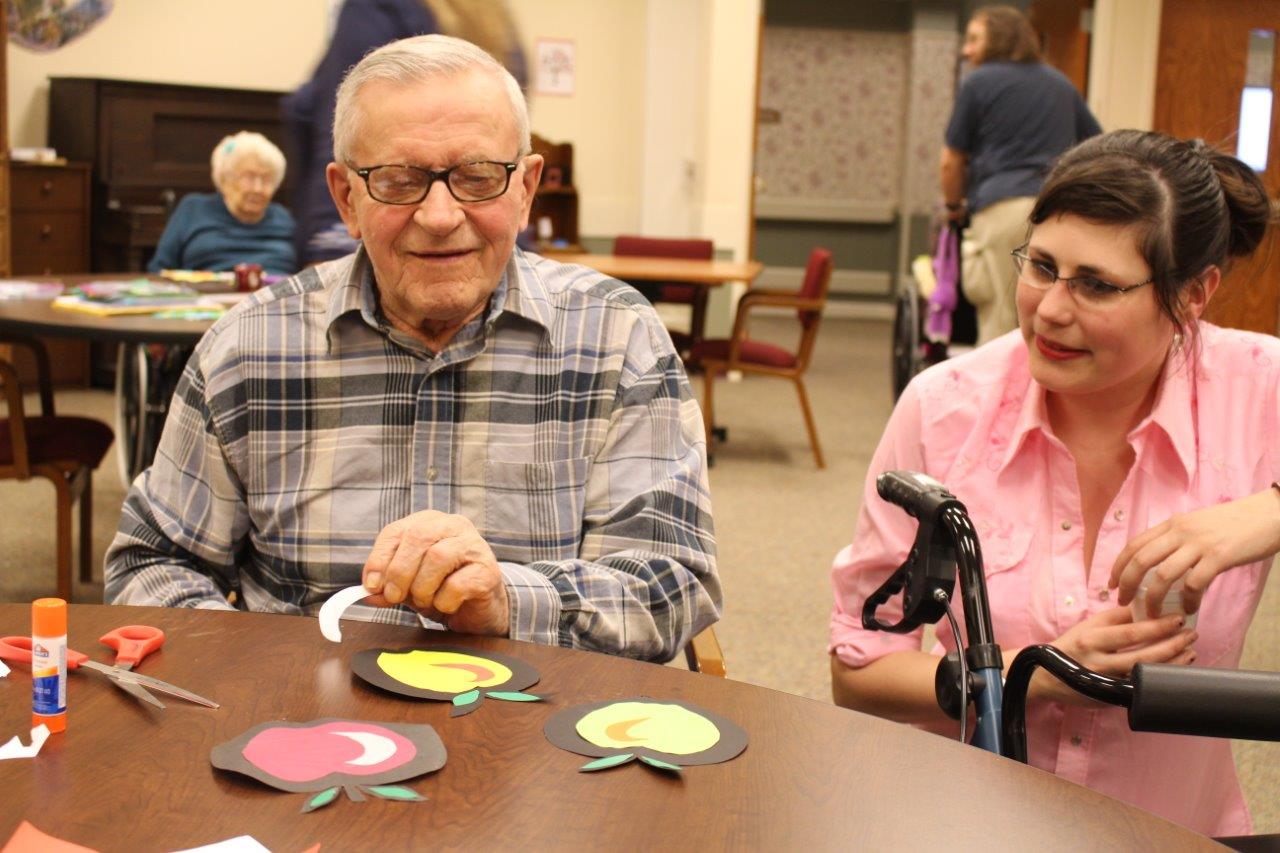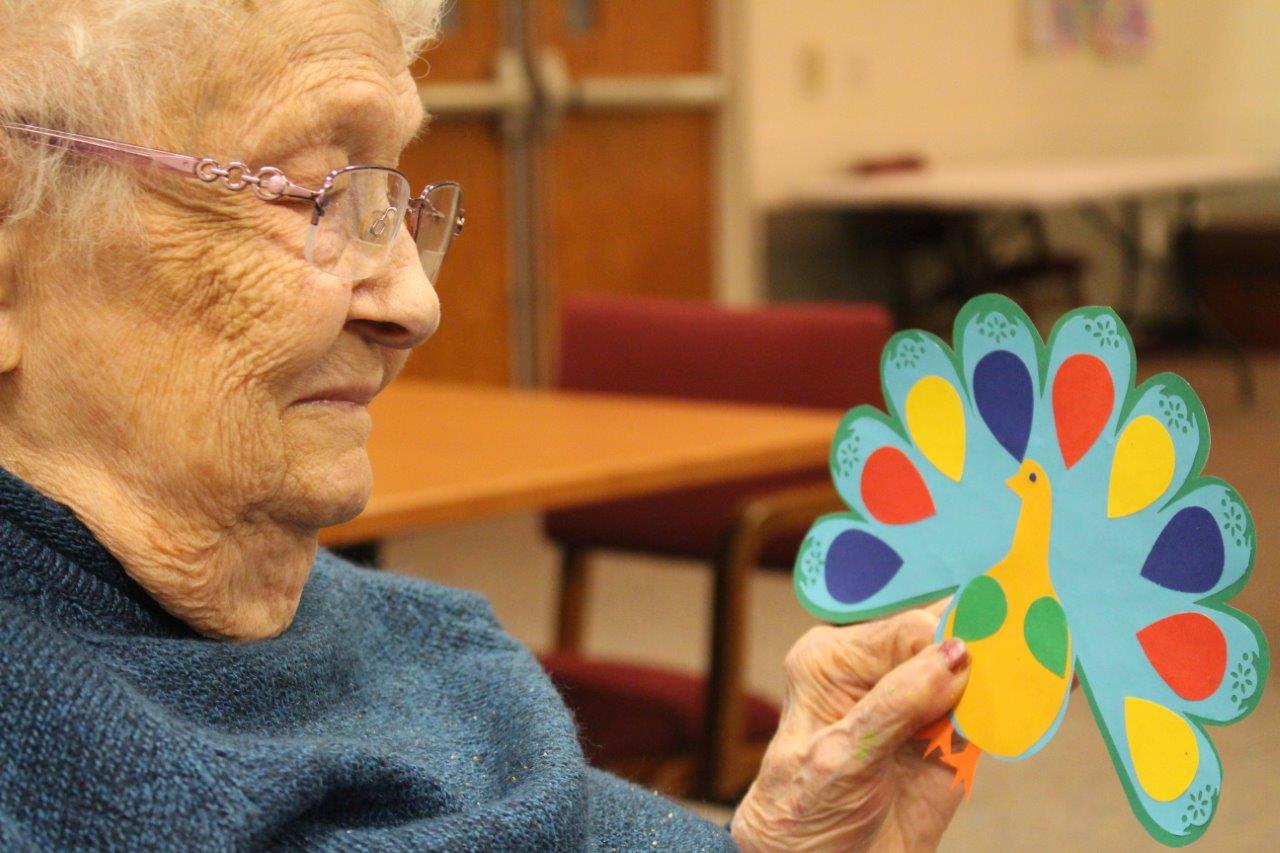 A 7-foot tall tree of life papercutting created by elders in Jamestown, ND, with the help of artists Meridee Erickson Stowman and Sabrina Hornung.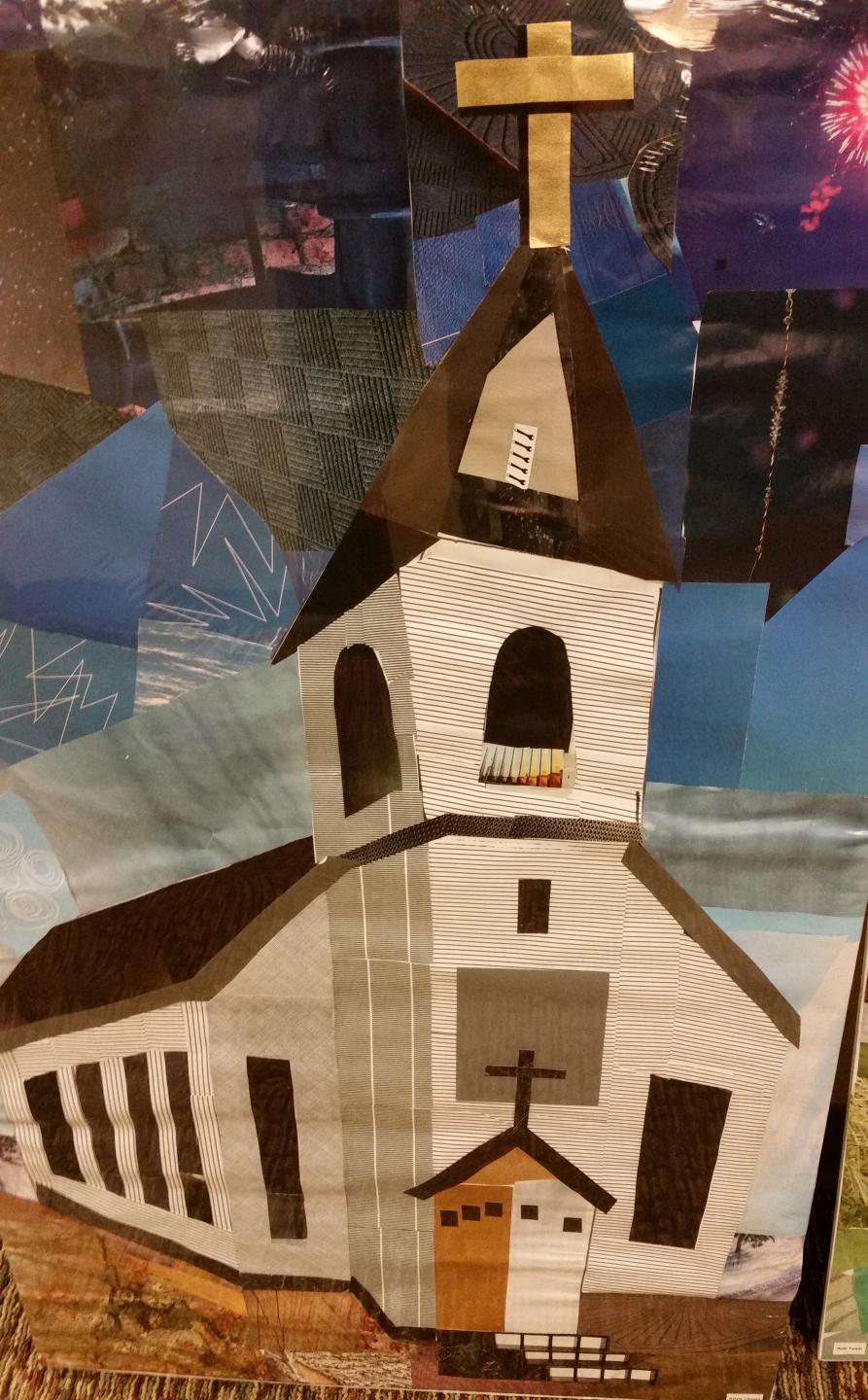 Collage of church by elder in Siena Court, Wahpeton, ND, led by artist Irina Astvatsaturova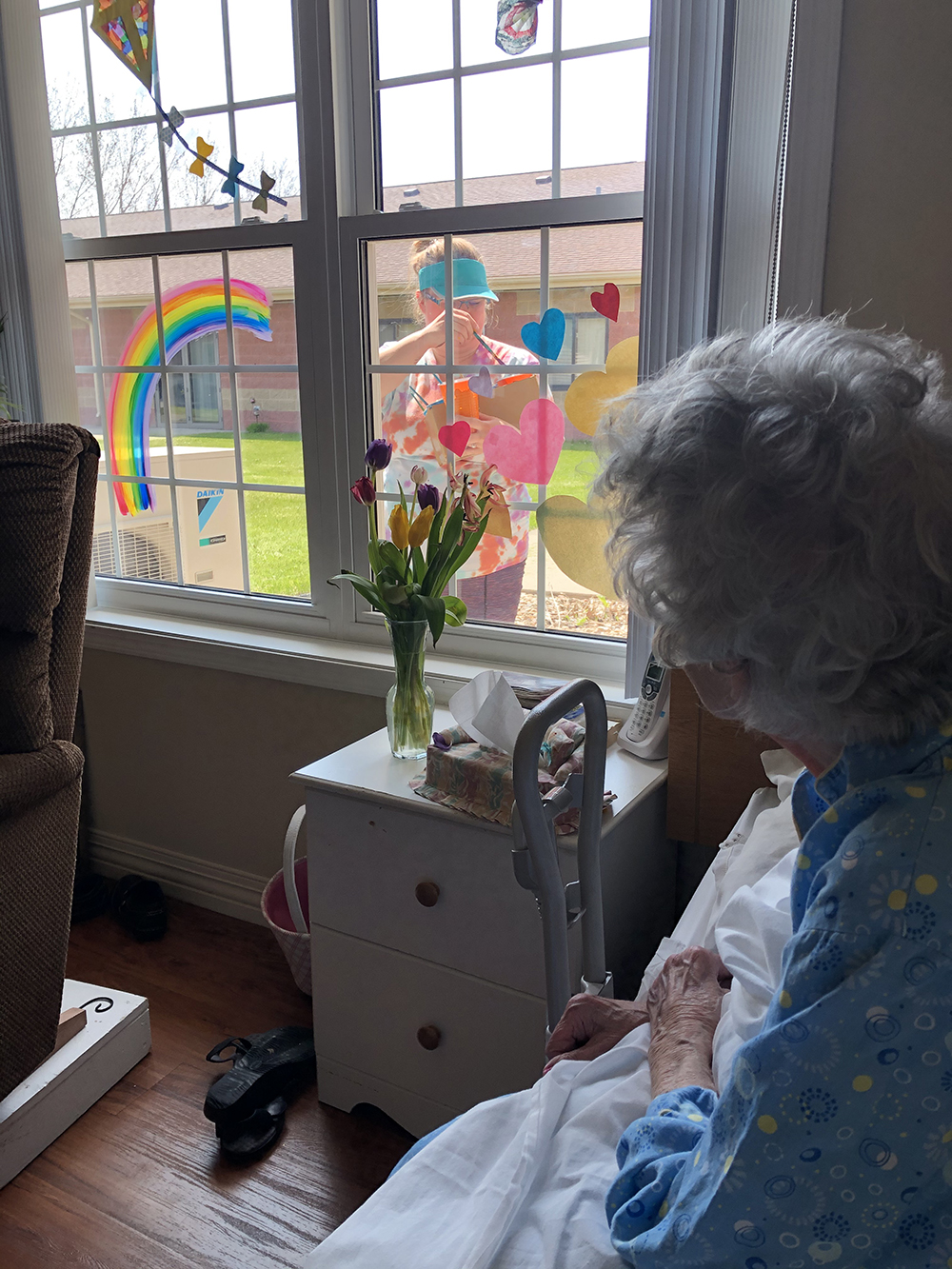 Art teacher Mindi Lill paints on the window of an elder during Covid-19; Maple Manor Care Center/Northern Lights Arts Council, Langdon, ND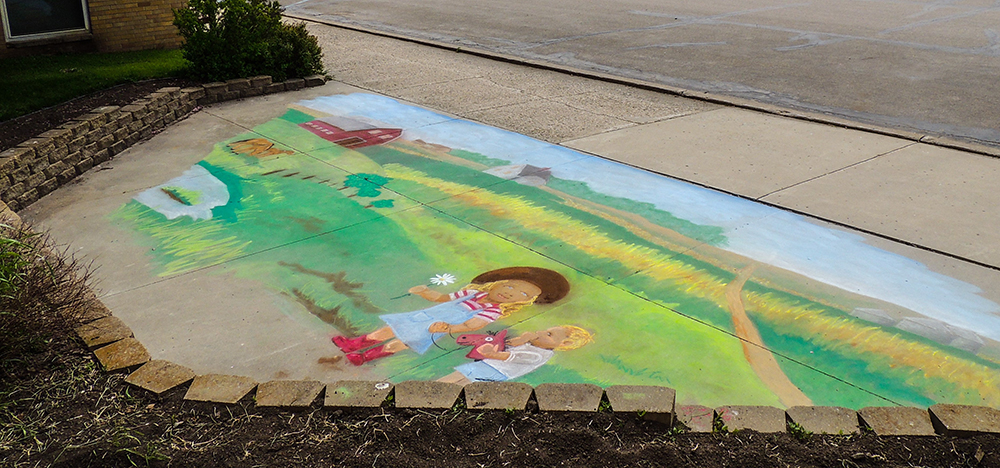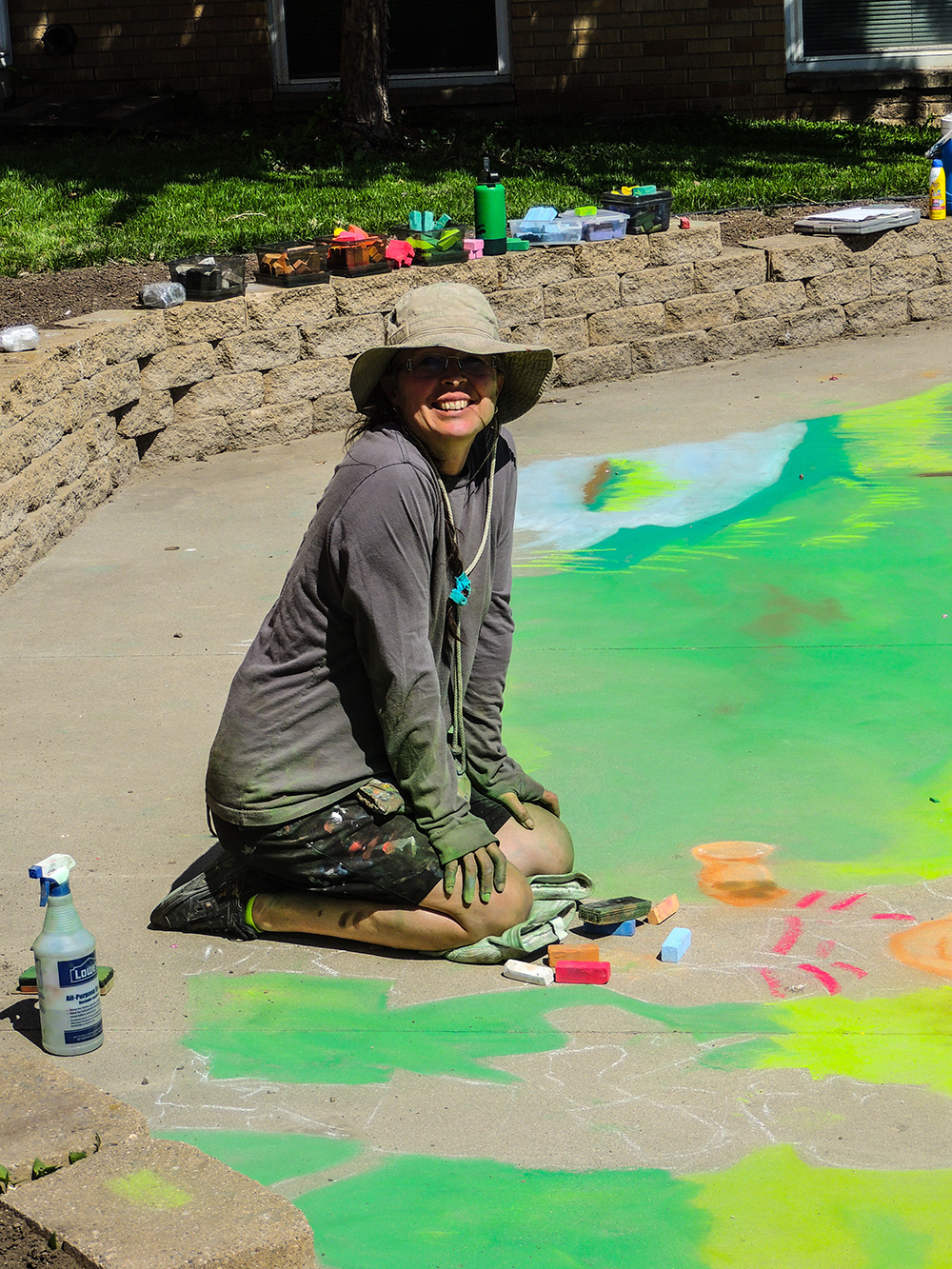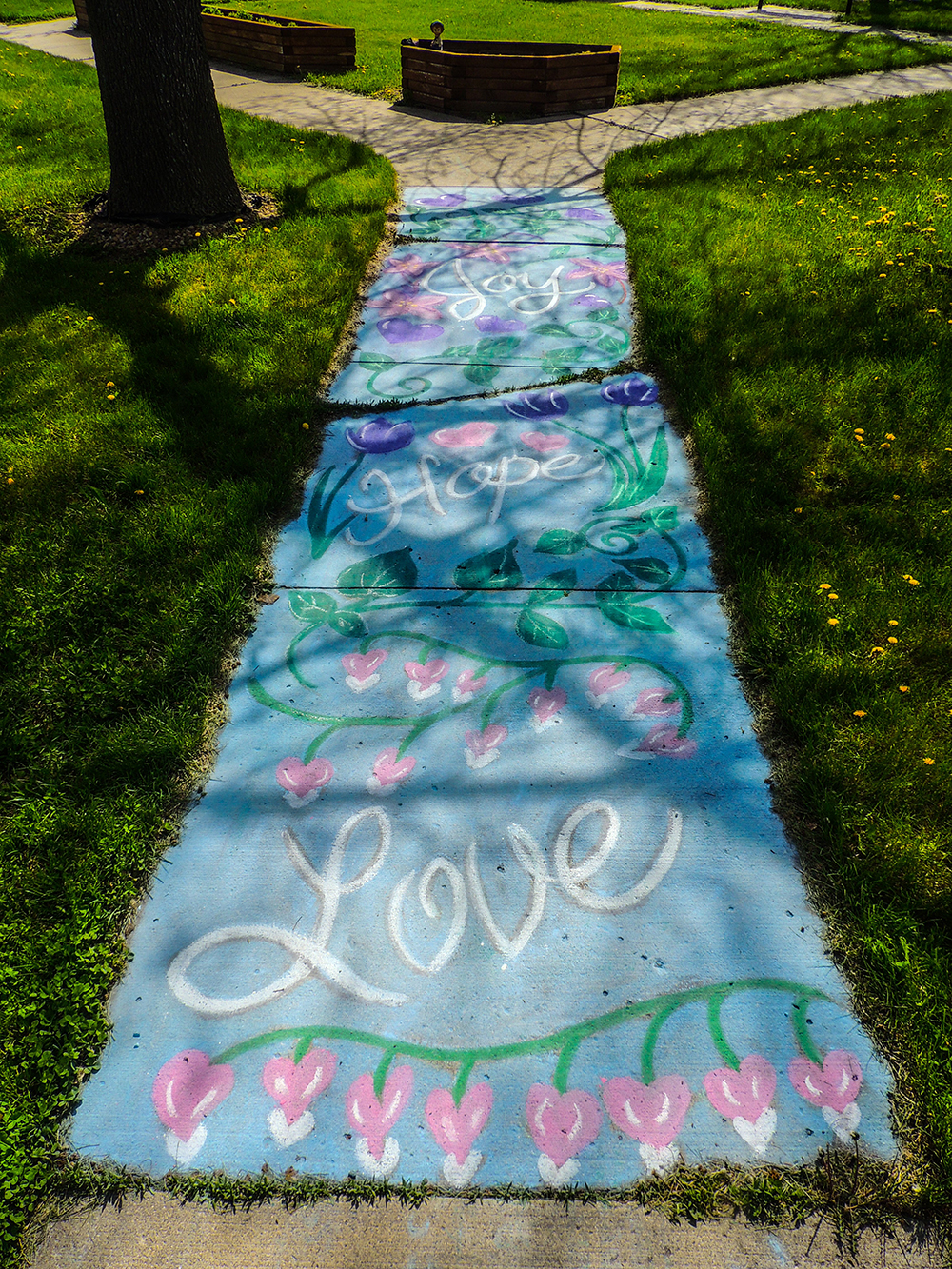 Artist Melissa Gordon created sidewalk chalk drawings outside the windows of Covid-19 quarantine elders' windows at Prince of Peace Care Center/Evergreen Place Assisted Living in Ellendale, ND.  Photos courtesy of Ken Smith
Previous
Next