Medium

NDCA, in collaboration with the Main Street ND Summit 2022, will host its FREE biennial Statewide Arts Convening October 24-26 at the Bismarck Event Center. The Main Street ND Summit provides an opportunity to connect, learn, get inspired, and gain insight to build and grow your community for the future. Both the Summit and the Convening will feature programs focused on community and workforce - the chosen topics of 2022.
--------------------------------------------------------------------------------------------------------------------------     Register Today
Monday, October 24, 2022
4:00 - 6:00 p.m. — Opening Reception at Morton Mandan Public Library (609 W Main St, Mandan)
Tuesday, October 25
8:00 - 9:00 a.m. — Registration
10:00 a.m. — Morning Keynote by Amanda Brinkman, Small Business Revolution

Common Traits in Thriving Communities 

11:00 - 11:45 a.m. — Breakout Session by Amanda Brinkman, Small Business Revolution

Workshop for Main Street Business: Marketing and Digital Best Practices

12:00 p.m. — Lunch
1:30 - 2:15 p.m. — Breakout Session by Rhea Beto, PIO and Accessibility Coordinator for NDCA, with panelists from the field of accessibility and members of the disability community

Accessibility of Public Spaces and Public Materials

2:45 p.m. — Breakout Session by Russell Mills, Ph.D. and Maddi Menich, Bowling Green University, with panelists Erin Belgarde, NDCA Board Member and Rebecca Undem

Creating a Community for All Generations

3:30 - 4:15 p.m. — NDCA Special Session by Panel: Patrick Kirby, Founder of Do Good Better Consulting; Jessie Veeder, Founder of Long X Arts Foundation; Russell Mills, Ph.D. and Maddi Menich of Bowling Green University.

Finding Community Stakeholders and Building Support for Projects and Programs

5:30 p.m. — Public Social, Tours, and Art Crawl in Downtown Bismarck
7:30 p.m. — Late Night Session at Thomas and Moriarty's (200 W. Main St., Mandan) by Patrick Kirby, Founder of Do Good Better Consulting and Author of Fundraise Awesomer!

Fundraising After Dark: Everything You Wanted to Know About Raising Funds but No One Was Honest Enough to Tell You
Wednesday, October 26
11:15 a.m. - 12:00 p.m. — NDCA Keynote by Patrick Kirby, Founder of Do Good Better Consulting and Author of Fundraise Awesomer!

Clear Over Clever: A Practical Framework to Leverage Resources, Tell a Better Origin Story, and Have More Impact

12:15 p.m. — Program Update by Kim Konikow, NDCA Executive Director

Arts Across the Prairie: Public Art and Statewide Placemaking
MSI Awards Ceremony
------------------------------------------------------------------------------------------------------------------------------      Full Agenda
Session Descriptions
Medium
h4
Session Descriptions
Common Traits in Thriving Communities, Amanda Brinkman
Amanda is a producer, filmmaker, branding expert and sought-after public speaker, sharing her "Do Well By Doing Good" philosophy on stages around the country. She demonstrates how both companies and individuals can make a meaningful and positive difference in people's lives, while fostering their own success in the process. She believes that companies must not only identify their brand purpose but put that purpose into action.
Accessibility of Public Spaces and Public Materials, Rhea Beto
First Impressions Are Everything…
What do your spaces and public materials say to potential audiences and employees? This facilitated panel session explores digital and print accessibility (websites, social media, print, signage) as well as the physical face you present in the approach to your space. View examples of North Dakota businesses that are doing it well. Make accessibility design integral to your process from day one – not an afterthought!
Finding Community Stakeholders and Building Support for Projects and Programs by Panel
Building Approachable, Fundable & Promotable Relationships in Your Community by panel members including: Patrick Kirby, Founder of Do Good Better Consulting; Jessie Veeder, Founder of Long X Arts Foundation; Russell Mills, Ph.D. and Maddi Menich of Bowling Green University.
This panel will discuss creatively designed projects and merge them with the practical priorities of the communities where you live. By sharing examples of proven initiatives, doors to long-term community collaborations will open in your hometown.
Fundraising After Dark by Patrick Kirby
Learn Everything You Wanted to Know About Raising Funds but No One Was Honest Enough to Tell You
Located at Thomas and Moriarty's, 200 W. Main St., Mandan
Fundraising is hard. There is an incredible sense of urgency. It's even harder when you have to figure it out yourself, and don't have the luxury of time to make too many mistakes or to learn everything about raising money. Join Patrick Kirby of Do Good Better Consulting for a no-holds-barred and honest conversation about the trials, tribulations, opportunities and secrets of fundraising. No question is taboo because it's after dark, most likely spoken over adult beverages, and frankly, honesty is the best policy when it comes to helping individuals and organizations with their philanthropy.
Clear Over Clever: A Practical Framework to Leverage Resources, Tell a Better Origin Story, and Have More Impact by Patrick Kirby
Patrick Kirby of Do Good Better Consulting will discuss a tangible path to using your particular assets and resources to convey the message in our communities that art matters, should be funded, and makes a positive difference in the lives of those who experience it. You'll leave with a roadmap to better tell your origin story, more effectively describe the impact of art, and position yourself as an expert, without fluff or complicated academic language.
Speaker Bios
Medium
h4
Left
Speaker Bios
Amanda Brinkman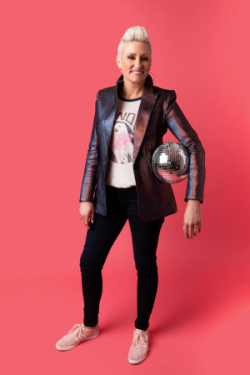 Amanda is a nationally renowned brand expert, Forbes contributor, and frequent on-camera personality for national news outlets and celebrity interviews, ranging from LL Cool J to Peyton Manning. She has appeared on CNBC's "Cleveland Hustles," in addition to hosting the online "Small Talks" series that features successful entrepreneurs across the country. That's all while charting an acclaimed career that spans groundbreaking campaigns for brands like BMW, Reebok and Sony, in addition to her role as an inspiring female executive at Fortune 500 and Fortune 1000 companies, such as United Health Group, Allianz, General Mills, and Deluxe. 
Amanda's current and former board service includes the Children's Cancer Research Fund, Make-A-Wish, the Children's Theatre Company, the Ordway Performing Arts Center, Ad Council, ANA (Association of National Advertisers) and the Women's Business Development Center. She also passionately volunteers for causes such as Special Olympics, Feed My Starving Children, Habitat for Humanity and more. She lives in Minneapolis with her husband (who happens to be her best friend), her daughter (who is a small but mighty force of nature) and their puppy (who is, of course, adorable).
Rhea Beto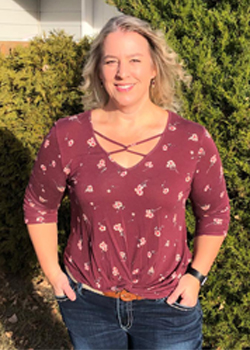 Rhea Beto has over 20 years of experience working in communications, with a Master's Degree in Speech Communications from North Dakota State University, but her interest and work in the field of accessibility became more prominent when she worked for 2 years at Bismarck State College as the main website editor. On her own accord, she began taking classes and attending seminars to learn more. In the process, she developed an affinity for the topic and the people who benefit when accessibility plans are implemented.
Her knowledge, experience and passion led her to take a job for North Dakota Council on the Arts (NDCA) as the Public Information Officer and Accessibility Coordinator. In her short tenure with NDCA, she has attended accessibility sessions at conferences, such as NASAA (National Assembly of State Arts Agencies) and LEAD (Leadership Exchange in Arts and Disability), built a network of accessibility partners, and planned a half-day Accessibility in the Arts Convening webinar, all while making sure that her day-to-day communications, both digital and print, are done with accessibility components at the forefront. 
Rhea is a North Dakota girl through and through; living, learning, working and enjoying the beautiful outdoors in the state since 3rd grade. She lives in Bismarck with her husband, a daughter who attends Legacy High School, and a black Cockapoo. She has another daughter working toward an English degree at the University of North Dakota.
Russell Mills, Ph.D.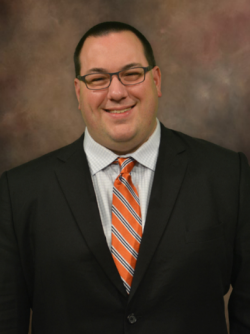 Russell W. Mills, Ph.D. is the Senior Director of the Center for Regional Development at Bowling Green State University (BGSU) where he leads a team of 23 professional staff, graduate students, and research assistants. Dr. Mills runs BGSU's Reimaging Rural Regions or R3 Program and CRD's Economic Development Administration (EDA) University Center program that provides technical assistance, data, analytics, and applied research to local businesses and economic development professionals.
He has significant expertise and experience in demographic and economic data analysis, economic impact analysis, economic development planning processes, workforce development initiatives, economic resiliency initiatives, and grant writing. Dr. Mills is currently the President-elect of the Board of Directors of the University Economic Development Association (UEDA) and a Board Member of the Ohio Economic Development Association (OEDA). Dr. Mills has also been a tenured faculty member in both the Department of Political Science and BGSU's Aviation program where he taught courses on economic development, public administration, and aviation law and policy.  
Prior to his appointment at BGSU, Dr. Mills worked as a policy analyst at the Federal Aviation Administration (FAA) in Washington D.C. where he developed and evaluated agency-wide reauthorization proposals for political and policy implications. Dr. Mills has developed extensive research expertise in improving air transportation access to communities and recently served as the Vice-President of the Ohio Aviation Association and as chair of the Advocacy Committee. Mills recently served on the Department of Transportation's Working Group to Improve Air Service to Small Communities and was the lead author of its report to Congress. 
Mills has a B.A. in political science from Westminster College in Pennsylvania, a MPA from the University of Vermont, and a Ph.D. in political science from Kent State University.   
Maddi Menich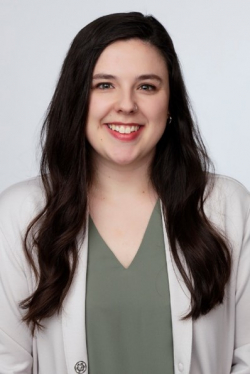 Maddi Menich is the Program Manager at the BGSU Center for Regional Development. In her role, she coordinates the Reimagining Rural Regions program and provides training and support for the students engaged in the program. She is also passionate about program evaluation and works on evaluation projects focused on infant mortality in Northwest Ohio and community services at public schools. 
Maddi has experience in program development and implementation, with a proven track record in non-profit and higher education sectors. Prior to her work at BGSU, she created a Title I Parent Engagement program for Toledo Public Schools and later became a Community Engagement Manager for the Girl Scouts of Western Ohio.
Maddi received both her master's degree in public administration (2021) and bachelor's degree in Sociology (2015) from BGSU. 
Jessie Veeder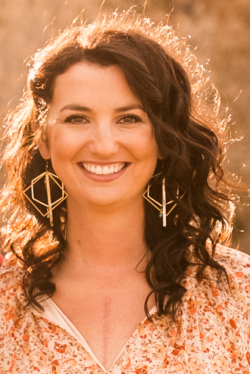 Jessie is a professional writer and musician based out of her family's ranch in western North Dakota. She has been writing a weekly column about life at the ranch for regional newspapers for nearly ten years and travels extensively performing her original music and spreading the message of what it takes to thrive in rural America.
In addition to her creative endeavors, Jessie is a founding member of McKenzie County's Long X Arts Foundation where she works to help create and promote cultural and arts based activities in her hometown, blending her love and connection to the arts with her drive to make her community a better place to work and live. 
 
Jessie has been featured at the National Cowboy Poetry Gathering, was named 2016 and 2017's Favorite North Dakota Folk Artist, and is a recipient of the North Dakota Ambassador Award and North Dakota Governor's Award in the Arts in individual achievement. 
 
Find out more at www.veederranch.com and jessieveedermusic.com.
Patrick Kirby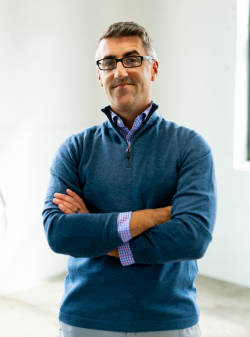 Patrick Kirby is the Founder of Do Good Better Consulting, author of the Amazon best seller Fundraise Awesomer! A Practical Guide to Staying Sane While Doing Good, host of The Official Do Good Better Podcast, and a believer that "we've always done it this way" is the most dangerous phrase in the English language.
 
Patrick has spent nearly 2 decades working as a fundraiser in the nonprofit industry, for organizations of all shapes and sizes, most notably as the Senior Director of Development at the Cystic Fibrosis Foundation in Minneapolis, MN and the Chief Development Officer at the Anne Carlsen Center, based in Jamestown, ND.
.
He earned his B.A. in "B.S." (politics) at Loras College in Dubuque, IA, and is hopelessly addicted to super nerdy Sci-Fi/Fantasy novels and old school Nintendo games. Patrick married out of his league to his wife Shannon, has three ridiculously adorable children named Spencer, Preston and Willow, a puppy named Calvin, and lives in West Fargo, ND.
Kim Konikow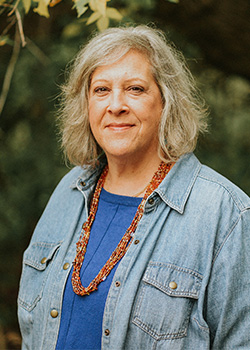 As Executive Director of the North Dakota Council on the Arts, Kim Konikow utilizes her combined employment, teaching and consulting work. She brings to the Agency her unique skills and abilities as a passionate facilitator of opportunity. In this position for the last four years, Konikow works to promote creative growth and strengthen communities across ND through the arts.
Ms. Konikow has a varied background in the arts. Prior experience includes Conference Coordinator for Dance/USA, Washington DC; Executive Director for The Mesa in southern Utah; Executive Director for Minnesota Dance Alliance; Associate Director for Art Awareness, in upstate New York; and Director of Special Events at the Brooklyn Academy of Music.
As a teacher, she served as Adjunct Faculty at several colleges and universities across the country. As a consultant through artservices & company, Konikow has been engaged in projects which focus on organizational development. 
Ms. Konikow was an Administrative Fellow at the National Endowment for the Arts, and a recipient of a Travel and Study Grant from the Jerome Foundation. She has served extensively as a site visitor and panelist for several regional, state and national organizations.