Medium
The arts are essential to learning and life. North Dakota Council on the Arts envisions a state where all students have access to, takes part in, and reap the benefits of high quality, lifelong learning experiences in the arts, both in school and in the community. The arts teach students innumerable lessons—practice makes perfect, small differences can have large effects, and collaboration leads to creativity. They also teach children that there are several paths to take when approaching problems and that all problems can have more than one solution.
Research has shown impressive benefits of arts education on entire school culture—especially student motivation, attitudes, social/emotional well-being and attendance. Numerous reports discuss the ways that increased access and involvement in arts education encourage students to stay in school, succeed in school, succeed in life, and succeed in work. And yet, despite the impressive benefits of arts education, not every student in North Dakota has access to these quality learning experiences. North Dakota Council on the Arts is committed to improving equity and access to the arts for all students, especially those marginalized due to social economic status and/or geographic or cultural barriers, through a variety of partnerships and grant programs.
For Questions or Assistance
Contact NDCA Arts in Education Director Matthew Anderson | mabanderson@nd.gov | (701) 328-7593
ARTS IN EDUCATION OPPORTUNITIES AND UPDATES
Medium
Arts in Education Week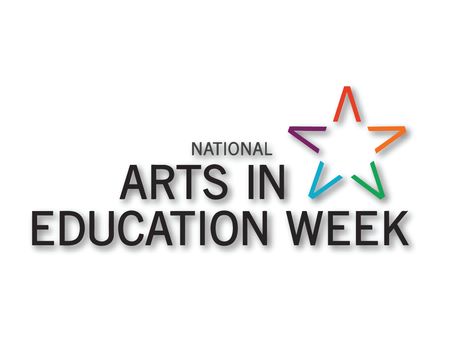 Passed by Congress in 2010, House Resolution 275 designates the week beginning with the second Sunday in September as National Arts in Education Week. During this week, the field of arts education joins together in communities across the country to tell the story of the impact of the transformative power of the arts in education.