Medium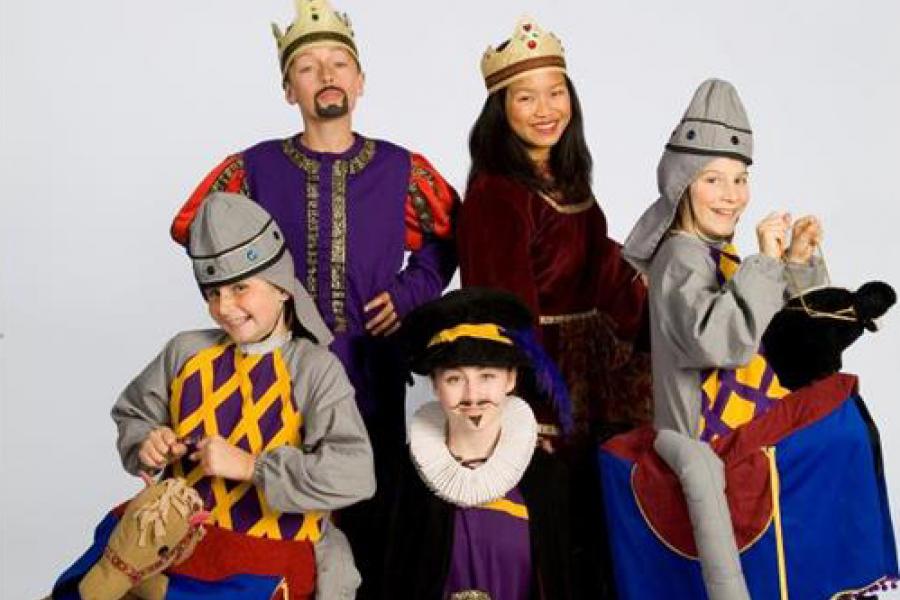 Medium
General Artist Information
Name: Missoula Children's Theatre
Artist Discipline: Theatre
Grade Level Preference: K-12, 1st-12 during the summer months
Address: Missoula, MT
Geographic Availability: Available to schools around the world!
Weekly rate, $3,100 school year, $3,250 summer. Two performances included in week, each additional is $300 per. Three theatrical enrichment workshops included, each additional is $75 per, $225 per assembly option.
Phone: (406) 829-5202
Email: tour@MCTinc.org 
Website: http://www.MCTinc.org 
Biography/About Us
Michael McGill, MCT Executive Director
BM, Performance, University of Montana, 1977
Musical Director, MCT Inc., 1983-2006
Executive Director, 2006-Present
Class Act/Britt Festival, Musical Director, Ashland, OR, 1988
Professional arranging and composing for 28 original musicals
Director of numerous plays and musicals
Artistic Director for the MCT Performing Arts Camp
Lauren Butler, MCT Tour Actor/Director
Bachelor of Arts in Theatre, NOVA Southeastern University, 2010
Bachelor of Science in Psychology, NOVA Southeastern University, 2010
Miniaci Performing Arts Center
Broward Center for the Performing Arts
NSU Blackbox Theatre
Brandon Alpert, MCT Tour Actor/Director
Musical Theatre Degree, American Musical and Dramatic Academy 2008
Private Vocal and Acting Coach, 2008-2014
Broadway Experience Theater Company, Musical Theater Instructor, 2006-2010
Orlando Shakespeare Theatre
Ford Amphitheater
Los Osos Theater
Teaching Philosophy
The Development of Life skills in children through participation in the performing arts.
Sample Residency Information
Residency Title: The Jungle Book           
Grade Level: K-12
Number of Sessions: 10 120-minute sessions, 4-hour dress rehearsal, 2 60-minute performances
Description
Missoula Children's Theatre (MCT) provides a week-long residency "starring" 50-60 local students in a professionally produced and directed musical.  Two MCT actor/directors arrive with everything to produce the play.  They audition, cast and rehearse the show.  The week culminates in two community performances. 
Our mission is the development of life skills through participation in the performing arts. We provide year-round touring and our fees are dependent on region.  The week includes an open audition, intensive rehearsals, two public performances and three enrichment workshops.