Medium
Arts in Education Collaboration is a grant program that provides up to $6,000 in funds to arts organizations, schools, school districts, nonprofits, and government agencies to build collaborations and community partnerships that strive to increase access to high-quality, sustained arts education for K-12, North Dakota students.
This includes collaborations between teachers or departments within a school, between multiple schools within a district, between multiple rural school districts, between a school and community arts resource (teaching artists or arts organizations) nonprofit, or for-profit organization. Projects may take place in-school (during regular school hours), after-school, during summer sessions, and during professional development in-services.
First time applicants are encouraged to carefully review the Program Overview and Application Guidelines, then call the program officer prior to beginning an application.
Deadlines - FY21
Application Deadline: Before 11:59 pm (CST) on Friday, May 1, 2020
Draft Review Deadline: Before 11:59 pm (CST) on Wednesday, April 15, 2020
Project Dates
July 1, 2020 – June 30, 2021
Medium
Program Overview and Application Guidelines
All applicants should read these documents thoroughly before beginning the application form.
Who Can Apply
Applicants must be one of the following:
A North Dakota school, school district, government agency, or nonprofit organization is eligible to submit an Arts in Education Collaboration application and serve as the lead partner and fiscal agent for the grant. The applicant organization must possess a registered TAX FEIN number and DUNS number.
Grant Award Range
$6,000 maximum request
A 1:1 match is required
Grants Awarded
How to Apply
Application Method
All applicants are required to use the Go Smart system to apply. Registration is required of all applicants before beginning an application to any program. It is only necessary to register once.
Go Smart Tutorial
How to Register and Use Go Smart: PDF download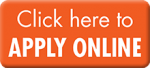 For Questions or Assistance
Contact Program Officer Rebecca Engelman | rengelman@nd.gov | (701) 328-7593