<< All News
Tuesday, October 10, 2023 - 12:00 pm
Categories:
*Stories marked with an asterisk were written by experienced contributing editors with the goal of showing North Dakota's diversity.
---
- - - - A first-person account by professional dancer, mentor and choreographer Aparupa Chatterjee, Ph.D.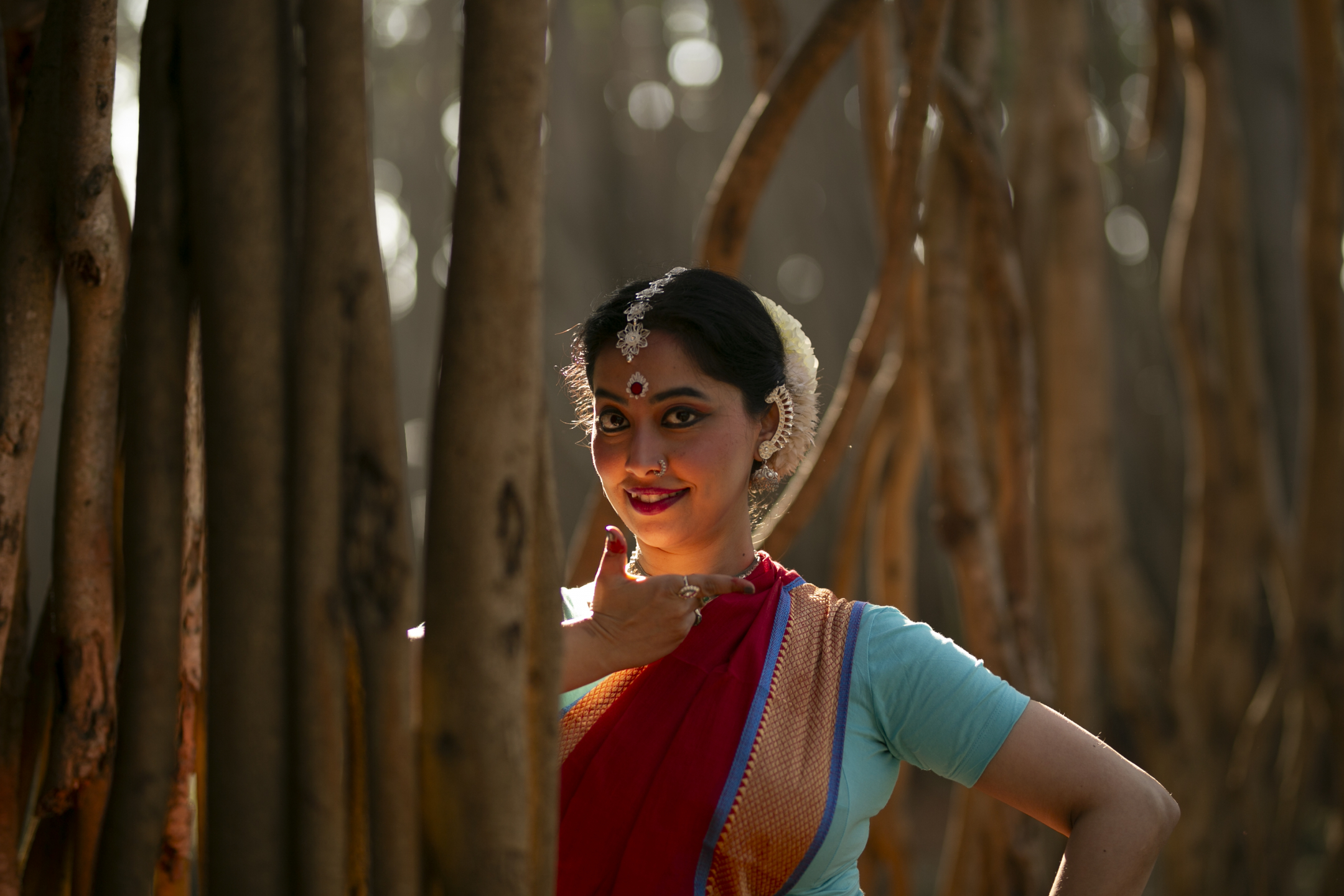 Every movement I create as a dancer or a choreographer has possible implications, myriad interpretations, and not only a cultural impact but a social one. This article speaks about how cultural diversity, diaspora, and artist migration all may have a considerable contribution towards my artistic exploration. 
I envision "nach" or dance arts to be a medium of exploration, a culmination of what I learn, what I think, what I assume, what I know, and finally, what I create. The art of dancing "Nritya" mythologically is believed to be created from the cosmic dancer, Nataraja. Those immersed in dance that speak the language of rhythm and movement will most likely understand the significance of dance arts beyond mere entertainment or performance. 
Born in one of India's metropolitan, artsy, culturally progressive and rich-in-literature states, Calcutta (Kolkata), I moved to the United States in 2007 in my early 20s to pursue my Doctoral degree at the Texas A&M University in Texas.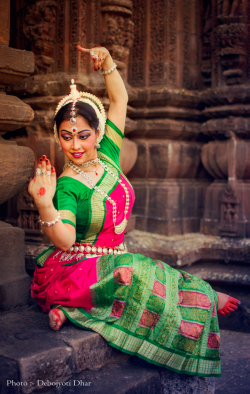 Shortly after completing my thesis - how performing arts was used to educate/facilitate farmers with rural agricultural infrastructure in post-genocide Rwanda, I realized the vast implication and impact that dance arts may have on day-to-day life. Rwandans already used radio-broadcasting, social dancing and community theater as a tool for team-building and artistic integration. Hence our reconstruction research team introduced other fun, trust-building, artistic activities to the Rwandans to recover, rejuvenate and rebuild their emotional and social health conditions, especially women's empowerment.
In addition, equipped with formal training from my Gurus (Srjan, Guru Kelucharan Mohapatra Odissi Nrityabasa, Bhubaneshwar, www.srjan.com) for almost a decade, I realized my heart lies in dancing, performing and choreographing for every moment I live, through serving the community. I served as a curator, choreographer, performer, and instructor for about a decade in Texas, mentoring in the community with several commissioned projects, grants, festivals, and academic presentations. 
As an artist and self-employed as the artistic director of a nonprofit arts organization, I want people to know about the nuances of our working process, along with the associations and collaborations that can be formed to bring out unexpected insights about the impact of arts. My passion has always been to educate a diverse population of students of America-born immigrant origin, of BIPOC (Black, Indigenous, and People of Color) origin, as well as Caucasian students to propagate and evolve the art form even more. 
Bearing this as my principal mission, I founded Odissi Dance Company in 2015 as its Artistic Director. I moved to North Dakota to continue my Odissi exploration, where South-Asian art is underserved.  
Back in the day, traditional evaluations of an Indian classical dancer's capacity used to center primarily around the excruciating practice of media, peer and panelist critical reviews of performance as a way of preparing budding artists for the real dance world. In doing so, dancers would often be tested on their performing skills as opposed to the extent of their capacity to create original work and analytical trajectory. However, to propel a truly incisive, prolific career in dance arts, one must be able to express an abstract idea behind the creative practice in concrete language. Honing my skills around this central idea for almost three decades has helped me flesh out ideas and articulate them to students, while still experimenting with the body as an architectural tool or instrument, playing with lines/symmetry - creating "bhangis" (shapes).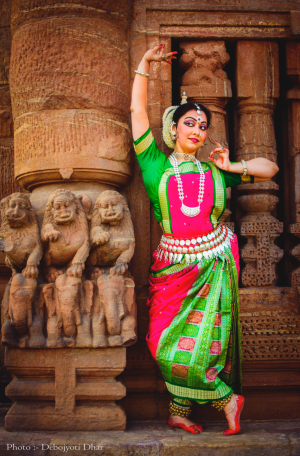 While in ND, mentoring and choreographing, my creative practice spurs useful conversations with art makers and helps me not to veer off from the "why" in my creation. In the East, where Odissi originates, it is acceptable in classical dance to follow a structured approach in terms of what is "allowed" from the dramaturgical text "Natyashastra", adhering to the tradition of sourcing the narrations to mythology or popular folklore. In the West, most immigrant classical dancers struggle to find a place of their own, as contemporary is more practiced than classical. Therefore, the subject often needs to veer from the course of pure Odissi, the proper usage of "mudras" (meaningful hand gestures), and all relevant movements originally found in its source's homeland. 
My focus is to restore and preserve the pure form of Odissi dance while introducing a contemporary concept as subject, to conserve the grammar but choreograph around a current social agenda, stirring the souls with musical and beat variations. My ongoing work deals with expanding traditional Odissi vocabulary using current and meaningful text for the main idea. NDSU, Concordia College, FM community organizations, several churches, and schools have helped me practice and showcase my art form along with staging many of my productions. This has helped me to expand into the domain of arts education, both in-person and virtually, expanding arts practices among BIPOC communities, creating empathy amongst immigrants, and expanding learning Odissi to new audiences. North Dakota's rich cultural heritage helps foster the growth and nurturing of dance arts, so there can be a sense of belonging and cultural identity, creating a socially coherent shared space.
As a woman of color, an immigrant and an artist, my work centers around expressing my own voice. How I perceive a concept and how I portray it through a dancing body – be it mine or my students – depends upon how I want to communicate ideas through movements. Experts of different subjects or domains communicate ideas differently. Traditionally, a Guru (teacher) - Shishya (student) - parampara (tradition) - the flow of knowledge from teacher to disciple, consisted of transferring knowledge from the teacher to the student, almost like into an empty vessel. In contemporary teaching, it is a common space shared by artistic contributions by both the teacher and the student. At an elementary level, my process is an amalgamation of both. 
As evident from my process of the making of a dancer or dance-making, it starts with understanding the concept to be narrated and the Bhava, or emotions, involved to be expressed. Next is creating a musical composition, set to a particular beat, followed by researching the expansion and representation of a central idea through the body, and then by the reconstruction and deconstruction of movements. Lastly, the holistic approach of the performance - bringing out a dancer's own reflection of the interpretation. The same choreographic content is executed and interpreted differently by different dancing bodies. 
Have we ever thought how interesting this can be when applied to dancing bodies of different cultures and across continents as vehicles of change? This process helps to build bridges and unite communities based on artistic practices. This process not only spurs innovation and motivation in other artistic disciplines from other cultures, but also fosters the artistic practices of immigrant groups to expand repertoire and research. 
Building artistic capacity, empowering women of color, and social interactions with a creative output are all significant contributions of dance arts and its practice. This is the central idea behind engaging youths of immigrant/BIPOC backgrounds and the entire ND community in an academic/ artistic institutional setting.
##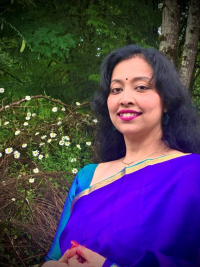 About the Author
An NDCA FY24 Individual Artist Fellow, Dr. Aparupa Chatterjee is a leading professional dancer, mentor and choreographer, with an expertise on "Odissi", one of the nine Indian classical dance forms. She is the artistic director of the Odissi Dance Company, a nonprofit arts organization and a former repertory dancer of the world renowned Odissi Institution, 'Srjan'in India.
Aparupa, a PhD from Texas A&M University, is a disciple of Guru Ratikant Mohapatra and brought Odissi to Texas in 2007 when she founded the International Institute for Culture and Performing Arts Development (IICPD) at TAMU.
For more information, including upcoming events, visit the Odissi Dancy Company website, Facebook page, or email Aparupa.
<< All News