<< All News
Wednesday, March 2, 2022 - 11:00pm
Categories: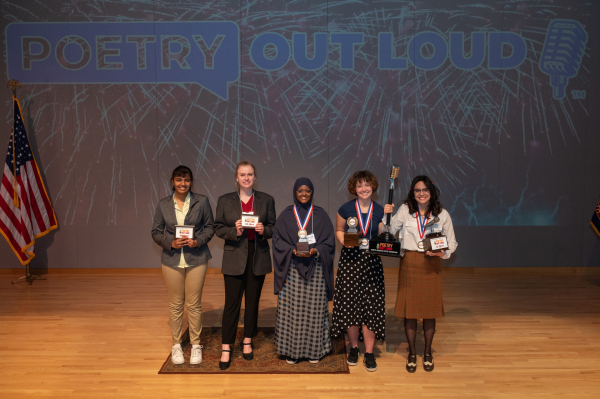 *Photo by Poppy Mills, ND DOT
NDCA is pleased to announce the results of the 2022 North Dakota State Poetry Out Loud (POL) State Championship. The top five finalists pictured above from left to right are as follows: 5th-Vismaya Jacob, Valley City HS; 4th-Olivia Peatross, Minot HS, Magic City Campus; 3rd-Iqra Hassan, West Fargo HS; 2nd-Josephine Evenson, North Border Pembina HS; 1st-Mya Tena, Bismarck HS.
For more details, read the full ND POL 2022 Championship Press Release.
<< All News