Medium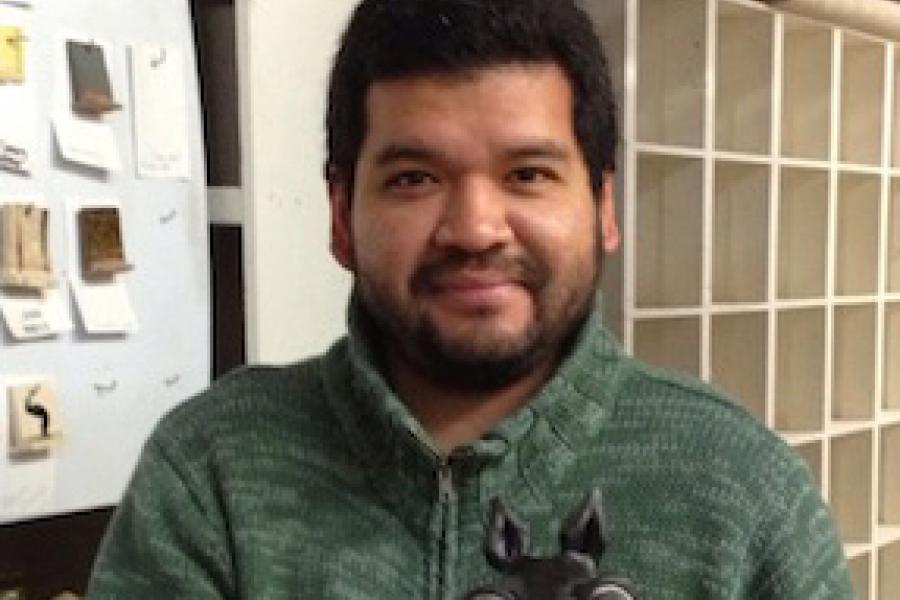 Medium
General Artist Information
Name: Guillermo Guardia
Artist Discipline: Visual Arts
Grade Level Preference: all grades
Geographic Availability: Any where in ND
Fee per-day: 5 day workshop= 4-5 classes a day $1,000 – 1,500 (to negotiate)
Email: guillermo.guardia@moguya.com
Phone Number: (701) 330-0227
Web site: www.moguya.com
Biography
Guardia was born in Lima, Peru. He earned his MFA in Ceramics and MS Industrial Technology at the University of North Dakota and has since participated in exhibitions throughout the country. From 2010 to 2015, Guardia held the position of artist in residence for the ND Museum of Art in Grand Forks, ND, and traveled across the state teaching one week ceramics workshops in small communities. Guillermo is currently a full-time, independent studio artist who provides workshops for students in K - 12, college, universities, and residents in nursing homes.
Teaching Philosophy
Although a very popular medium, clay and ceramics are not yet fully taught in the schools.
Clay is one of the friendliest mediums. It invites students to transform with their hands and mold it into objects that can be functional or sculptural. Clay challenges and motivates students to reflect, persist, problem solve and revise, making each new project better than the one before. Through the clay, students are introduced to the design process from beginning to end, from wet earth to a hard fired object.
Sample Residency Information
Residency Title: Clay Animals
Grade Level: Elementary School
Number of Sessions: 2 (45-50 minutes each)
Description
Animals In Our World
The process of working in clay can explain many principles of science on how a material changes stages. Clay is powder first, then adding water becomes soft and moldable. It can be transformed first by student's direct contact and second by applying extremely heat to harden and become a functional or sculptural object. Clay is also an ancient form of art found in nearly every culture.
During this residency students will learn about the history and process of working with clay by sculpting animals of their choice. First, students will discuss and learn about different kinds of animals with their teachers. (This step can easily be integrated into an existing science or social studies unit.) Next, Guillermo will provide instruction to students and teachers to create their animals in clay. Once the animals have had sufficient time to dry, they are fired and returned to students to paint. This residency includes an overview of sculptures of animals in ancient cultures. Guillermo Guardia, ceramics sculptor, uses this highly engaging, hands-on activity to search for and nurture the hidden creativity and talent of each and every student.